New LGBT Director Looks Ahead For Center's Future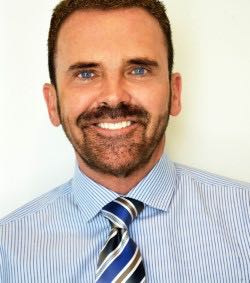 Like many first-year students, William Mann took some time off after his first year to figure out what he wanted to study. Mann came in as a graphic design major, but quickly realized it wasn't his passion and came back the following year as a history major.
Mann excelled in history and, upon graduation, went to work in Washington D.C with a congressman.
But a few years after, Mann longed for his home state, Connecticut, and moved back to attend Wesleyan University, graduating with a master's in film and literature studies.
"I knew [Connecticut] was home. I had a lot of connections here, teachers and people who were a part of Wesleyan, so I was able to excel in the program because of the academic freedom [Wesleyan] gives you," Mann said.
Since graduating from Wesleyan, Mann has dedicated his life to writing books. He is most noted for his book "Kate: The Woman Who Was Hepburn," which was named one of the top 100 most notable books of 2006 by The New York Times.
In addition to his professional career, Mann is an advocate for LGBTQ rights. Mann was previously the director of Your Turf, an LGBTQ youth group now known as True Colors, as well as is co-publisher and editor of "Metroline," the LGBTQ magazine of Connecticut.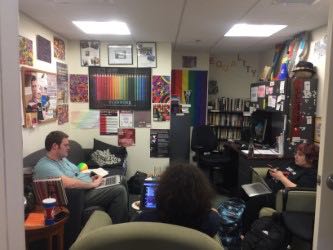 In 2014, Central Connecticut's library invited him to come to, speak about the university's LGBTQ collection.
"I talked about the collection and my personal work. After that, the director of the history department at the time asked me if I would be interested in teaching a class about LGBTQ history and I enjoyed it so much that I was able to stay," Mann said.
Mann teaches LGBTQ history class and a history on AIDS. This upcoming spring, he will be teaching an English and history hybrid on LGBTQ literature.
Mann credits President Dr. Zulma Toro for bringing more attention to the LGBTQ center.
"[Dr. Toro] is remarkable. She had the vision of saying that we have the need of having an LGBTQ director, LGBTQ courses and an advocate for these resources on campus," Mann said about Toro.
Mann commends the center's former director for her effort and her work for many of the LGBTQ efforts on campus in previous years.
This upcoming year, Mann hopes the LGBTQ Center will host bigger campus events and connect Central students to the bigger community.
"[I want the center to] help students connect with the wider community; politically and culturally and allowing them to network," Mann said.
The LGBTQ center provides a safe space, peer support groups, counseling and is located on the third floor of the Student Center. The center is open on Mondays from 12 to 5 p.m. and Tuesday through Friday from 9 a.m. to 5 p.m.
The LGBTQ will be hosting a screening, as well as a Q&A, with Sarah Schulman on her film and LGBTQ topics Oct. 8.