Quick 'N' Easy Dorm Room Recipes
It is easy to think that living in a college dorm means that good cooking is behind you and a constant diet of bad dining hall food and vending machines is the new normal. However, if you have the simple supplies of a microwave and a mug, you can turn into a pretty impressive dorm-room cook with the right recipes in just under ten minutes.
Especially if you're a freshman, these quick recipes can be a lifesaver when you're running low on time or buried in your school work and in need of a snack. Below is a list of 5 quick recipes that can help solve your hunger in a matter of minutes without leaving your room.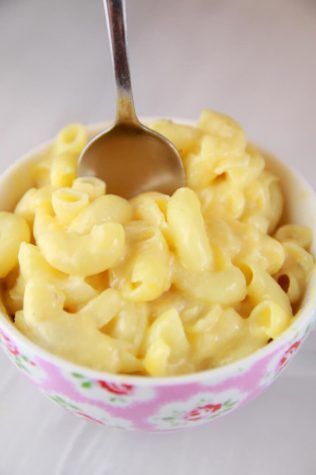 Mac in a Mug
This mug recipe is perfect for lunch or dinner, and will even work really well as filling in for a snack. Say goodbye to those dried macaroni boxes, because this recipe is cheaper, faster and better. According to Gemma Stafford, a professional baker who created this recipe, "using just milk, cheddar and cornstarch, you can make this rich mug meal in no time."
Ingredients:
⅓ cup (28g/1oz) pasta
¾ cup (175ml/6fl oz) water, cold
4 tablespoons milk
¼ teaspoons cornstarch (aka cornflour)
4 tablespoons cheddar cheese, grated
salt and pepper
Instructions:
1. In a microwavable mug or large bowl, add in the macaroni and the water. You need a large mug as the water will boil up.
2. Microwave for roughly 3 ½ minutes. You want the pasta to be fully cooked.
3. Pour off the remaining cooking water.
4. Stir in the milk, cornstarch and shredded cheese and microwave for a final 60 seconds to create your sauce. Stir well, season with salt and pepper and enjoy.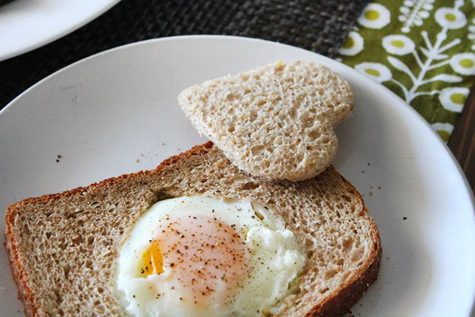 2.    Eggs in a Nest
This healthy breakfast can be made in just 30 seconds, perfect for an on-the-run snack. With just minimal ingredients, this recipe is ideal for a fast and filling meal.
Ingredients:
2 slices of bread
2 eggs
Cookie cutter
Instructions:
Using your cookie cutter, make a hole in the middle of the bread.

Crack the egg into the hole.

Microwave for a minute at medium power, then in 30-second intervals until the egg is cooked to your liking.

Repeat with the other slice of bread and egg.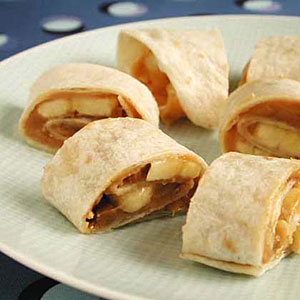 3.    Peanut Butter Banana Spirals
If you prefer your snacks to be on the sweeter side, this fast and simple recipe from Cooking Light takes only two minutes to whip up in your room.
Ingredients:
1/2 cup peanut butter
1/3 cup vanilla yogurt
1 tablespoon orange juice (optional)
2 bananas, sliced
4 (8-inch) tortillas
2 tablespoons of honey-crunch germ
1/4 teaspoon ground cinnamon
Instructions: 
Combine peanut butter and yogurt. Stir until smooth.

Drizzle juice over the bananas.

Spread about 3 tablespoons peanut butter mixture over each tortilla, leaving a 1/2 inch border.

Arrange about 1/3 cup banana slices in a single layer over the peanut butter mixture.

Combine germ and cinnamon. Sprinkle evenly over banana slices.

Roll up and slice each into 6 pieces.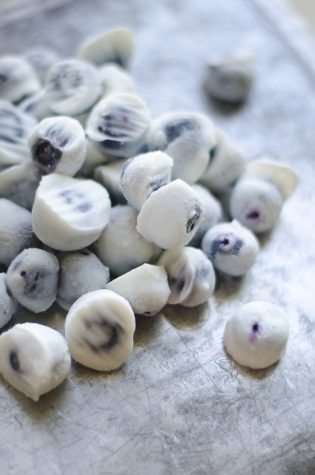 4. Frozen Blueberry Bites
Blueberry bites are the ideal, easy snack to eat during a long study session. Just pop a few here and there as you skim through your notes and you'll be satisfied in no time. Not to mention, it is pretty darn healthy.
Ingredients:
1 cup blueberries
1/2 cup vanilla or fruit flavored yogurt
A few toothpicks
Instructions:
Place a berry on a toothpick and dip into the yogurt.

Place single-layered on a parchment of wax paper-lined cookie sheet

Freeze for about an hour.

Take out of the freezer, let them thaw for about ten minutes.

Eat and enjoy
credit – Live Eat Learn
5.    Nachos in a Mug
Nachos are not always the healthiest option, but if you make some healthier substitutes, like who canned beans instead of refried beans, plain greek yogurt instead of sour cream, and low fat shredded cheese, this recipe from Spoon University is a great one to keep you full.
Ingredients:
1/2 canned beans
3 tablespoon salsa
10 tortilla chips, or more if desired
3 tablespoon shredded Mexican cheese blend
1/2 avocado, diced
1 teaspoon sour cream (optional)
1 teaspoon canned green chilis (optional)
1 teaspoon of sliced scallions (optional)
Instructions:
Spray the inside of a mug with cookie spare or rub with butter.

In a small bowl or mug, stir together the beans and salsa.

Place half of these chips in the mug and top with a third of the cheese and half of the bean-salsa mixture.

Top with the remaining chips, another third of cheese, and the remaining bean mixture.

Come and microwave until most of the cheese melts for about 1 minute.

Uncover and microwave until the remainder of the cheese melts for about another 30 seconds.

Top with avocado and other garnishes, and serve with additional chips if desired.