The atmosphere on our campus this past week was nothing short of electric, as students and faculty alike came together to celebrate a diverse array of events that showcased the vibrant spirit of our university community.
From the athletic triumphs to artistic exhibitions, the week was an inspiring testament to the dynamism of campus life. The week kicked off with Devils Den at 10 p.m. on Thursday night in the Student Center, presented by the Student Government Association with the theme of "Free Money Game Show."
There was a huge turnout of students, as well as free customizable spray painting of foam fingers. There was also free food including mozzarella sticks, chicken tenders, and more.
There was an incredible amount of participation from CCSU students, and there are high expectations for the upcoming Devils Den @ 10 this coming Thursday, which is presented by the CCSU Women's Club Rugby Team with the theme of "Grocery Bingo" with the catch of being able to keep the groceries after winning bingo! 
Our university is not just a place of learning but also a hub for club engagement and fun.
On Sept. 1st, the African Student Organization hosted the Quad Block Party, featuring DJ Montez, many great foods and beverages, basketball, volleyball, and much more.
The event brought the importance of incorporating culture and cuisine to students, while also celebrating the rich cultural diversity of our campus. This event fostered unity among our diverse student body while also serving as a reminder of the enriching experiences that come from embracing and celebrating our differences.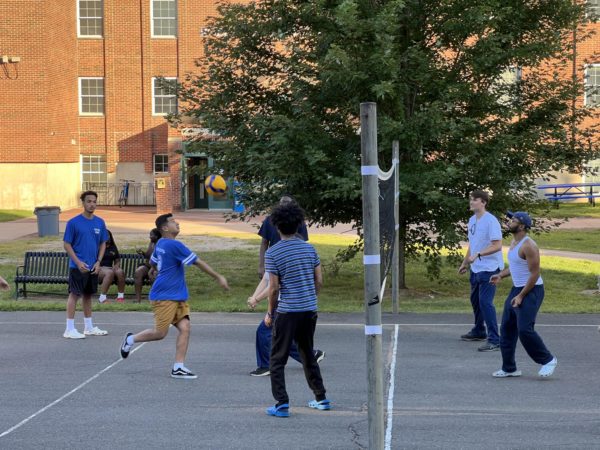 As the weekend's events came to a close, the campus community left with a renewed sense of purpose and inspiration. The weekend's activities not only celebrated our collective achievements but also encouraged us to look ahead to the future with enthusiasm and determination.  
This past weekend was a testament to the thriving campus life at our university.
It showcased the talent, dedication, and spirit of our students and faculty. The symposium, athletic achievements, community outreach, and celebration of diversity all came together to create a weekend of excitement and enrichment.
It was a reminder of the vibrant and dynamic community we are a part of, leaving us eagerly anticipating the next opportunity to come together and celebrate our collective success.