The Decline of "Married at First Sight"
The reality TV show "Married at First Sight" is currently in its 14th season and has been airing on the Lifetime network since its debut on July 8, 2014.
The show's premise follows the process of strangers who are paired up with each other to become married couples by relationship experts Dr. Pepper Schwartz, Pastor Cal Roberson, and Dr. Viviana Coles. Together, the experts decide on five pairings to choose for the experiment based on which marriages would most likely have the best chemistry and work best with each other emotionally, physically, financially, etc. 
"Married at First Sight" takes viewers on a journey through the lives of the married strangers from their wedding ceremony, to their honeymoon, to their living arrangements, and so on until they've been married for two months. At the end of those two months, the show ends with the couples deciding if they want to stay married to each other or get a divorce. 
The marriage experiment shown in the series has occurred in different states across America, including Massachusetts, Georgia, Texas, and Louisiana. A good portion of the couples on the show decided to stay married. Some have even gone on to have children, including Jamie and Doug Hehner from season one, Ashley Petta and Anthony D'Amico from season five, Shawniece Jackson and Jephte Pierre from season six, Deonna McNeill and Greg Okotie from season nine, and Amani Aliyya and Woody Randall from season 11 who are expecting their first child in June 2022.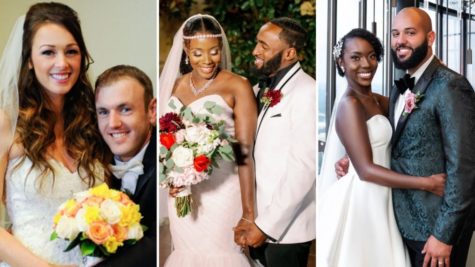 "The biggest gift of all is being 24 weeks pregnant with the new love of our life," Aliyya said in her pregnancy announcement on Instagram on Feb. 15.
Although the show has led to long-lasting marriages and new families, it has gone downhill since season 12. Only one of the five couples in season 12 of "Married at First Sight" decided to stay married after the season aired, and that couple was Brianna Myles and Vincent Morales. The rest of them either divorced at the end of the two months or got a divorce afterward. 
Besides Myles and Morales, the other couples were poorly matched and had many fundamental differences. Erik Lake and Virginia Ann had opposing political beliefs, Clara Berghaus and Ryan Oubre had different religious outlooks, and Haley Harris and Jacob Harder had other interests. When it came to Paige Banks and Chris Williams…that was an absolute train-wreck with him announcing to his then-wife that he wasn't attracted to her and that his ex-girlfriend was pregnant with his child, who was the nail in the coffin of their marriage. That wasn't a good season, and unfortunately, it got even worse.
Season 13 of "Married at First Sight" was a complete waste of time because this time around, not a single couple stayed married after the season aired. Similar to the previous season, significant issues between the couples, including financial, political, and communication differences, made up most of the reasons behind the divorces. As much as I find this show entertaining, I feel it has become too focused on the drama since the Chris scandal in season 12. I also think that the experts keep trying to get opposites attracted to each other rather than matching on compatibility since the couples continue to have more things uncommon with each other as the show continues.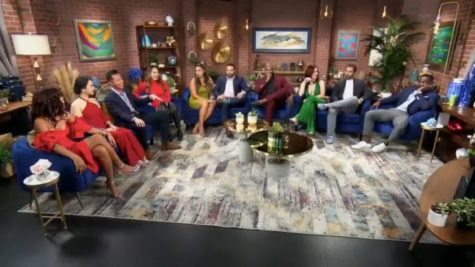 Season 14 of "Married at First Sight", which premiered on Jan. 5, 2022, is already off to a bad start with a couple for the first time in the show's history, getting divorced just ten days after being married. Although I wouldn't say this season is as bad as the last one so far, I am very skeptical if this show will ever go back to the way it was, not focused on excessive drama, but on healthy relationships trying to make it through all their obstacles.