Absentee Ballots Take Center Stage In 2020 Election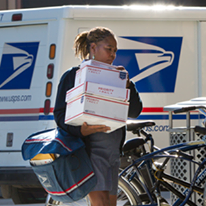 Coronavirus has found its way into every corner of American life; now, it has even transformed the way in which Americans vote.
With concerns over the virus in mind, government officials across Connecticut have suggested that voters use absentee/mail-in ballots as an alternative to in-person voting. 
In many states, including Connecticut, absentee ballot access typically requires an excuse such as illness or physical disability. However, Governor Ned Lamont signed an executive order in July extending absentee ballot eligibility to every registered voter for the Aug. 11 Connecticut primaries.
During the Aug. 11 primary, around 227,000 of the state's eligible voters opted to use absentee ballots. In contrast, only 72,000 voters voted in person. 
According to  Secretary of the State Denise Merrill, the state plans to mail more than 2.1 million ballots to registered voters for the November election. With the general election in mind, the Connecticut General Assembly passed legislation in July that would allow voters to cite COVID-19 as a reason to receive an absentee ballot for the November election.
Though, state election officials have begun to raise concerns over the volume of absentee requests.
"The current system was built to process 5 percent to 7 percent of the total electorate casting an absentee ballot," Anna Posniak, CT Town Clerk Association President and Windsor town clerk said to the Hartford Courant. "And that percentage may reach 80 percent in the general election." 
In an effort to alleviate concerns, Merrill said that voters "are better off depositing completed absentee ballots directly into official ballot day drop boxes, which will be located in every town rather than mailing them in."
Merrill had contracted with independent mailing houses for the Aug. 11 primaries in hopes of quicker, more efficient ballot movement. However, the Secretary of State's office informed Connecticut town clerks last week that the state would not contract with a third-party vendor for the November elections leaving town clerks responsible for mailing out November ballots.
At the national level, the U.S. Postal Service, which delivers 143 billion pieces of mail a year, has faced scrutiny from Democrats across the country. Democrats have accused Trump-appointed Postmaster General Louis DeJoy of cutting costs and intentionally removing mail sorting equipment and mail collection boxes in order to help President Donald Trump in his re-election bid. 
However, according to the Wall Street Journal, agency officials say that these orders predate DeJoy's tenure and are routine procedures. 
Still, the Democratic-led House of Representatives passed legislation last week that would prevent DeJoy from cutting costs and provide the agency $25 billion. 
"Representatives of the Post Office have repeatedly stated that they DO NOT NEED MONEY, and will not make changes," President Trump responded in a tweet on Twitter. "This is all another HOAX by the Democrats to give 25 Billion unneeded dollars for political purposes, without talking about the Universal Mail-In Ballot Scam."
U.S. Representative Rosa DeLauro, D-CT, a co-sponsor of the bill, responded to the president, saying that she will support the USPS through, "rain or shine, sleet or Donald Trump."
The deadline to mail an absentee ballot in Connecticut is November 2, but the USPS recommends that voters send their ballots at least a week before their state's deadline.