Tavola 153 Turns Heads With Its Affordable Experience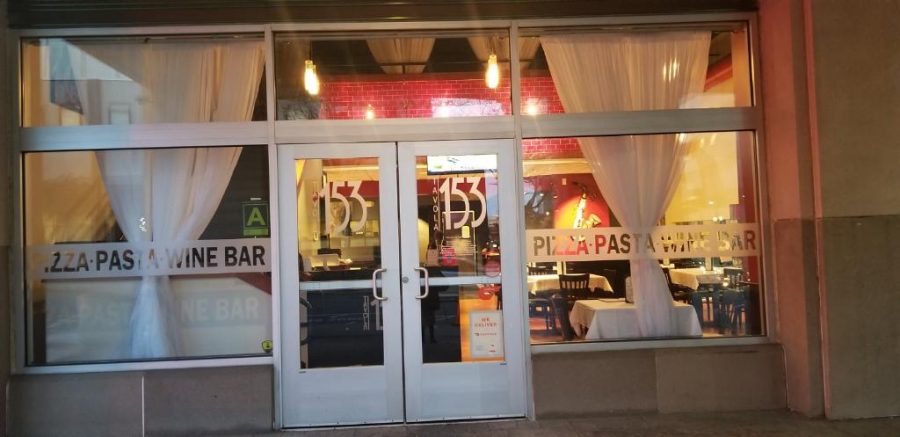 Brittney Willis, Staff Writer
November 20, 2019
Walk into Tavola 153 and it's like stepping into a different world. A stark contrast from the bustling street that it's located on in downtown Hartford, you are greeted by soulful music, vibrant artwork, bright lights that illuminate the simple, yet beautiful open seating, smiling staff and delicious aromas that entice every taste bud on your tongue. You can't help but wonder a barrage of thoughts. All of them positive, stemming back to one word: "wow."  
The modern day elegance of Tavola 153 will have the average person feeling as if they could never afford to dine in the restaurant. However, that is completely untrue. 
"I've had people say to me, 'this place is too upscale for me to afford [when they come in],'" Camille Delices, owner of Tavola 153 said. 
Her response is simply, "come and try the food!"
With a menu that's plant-based, vegan and gluten-free friendly, Tavola 153 has selections for everyone. 
The food is prepared by Chef Kentel Cooke, who prefers to go by "Chef KK." His dishes include mushroom ravioli, Southwest chicken panini, salmon wrap, and veggie alfredo. Served in large portions and cooked to perfection, Chef KK's selections will have you ready to kiss the cook.
"I don't know that you're going to react like that," Cooke stated humbly about his food when complimented on its deliciousness. 
Rich, tender and flavorful are just some of the adjectives that describe his food.  
"I love food…good quality food. I want people to enjoy what I love," a passionate Delices said. Offering more than the fine dining experience, Tavola 153 has tapped into the nightlife scene as well.  
The 33-year-old Delices talks with a smile and speaks with both life and passion when conversing about her restaurant. She opened Tavola 153's doors on Feb. 27. 2019, four days before her birthday.  
Affordable with a grandeur atmosphere, Tavola 153 is a restaurant fit for all occasions. Whether you want to make an impression on the first date, dine-in with family or friends, or just sit at the bar and watch the game, at Tavola 153 you can do it all.  
With a seasoned background consisting of 16 years in customer service, it's shocking to discover that Delices has no prior experience in the restaurant business. 
"I never thought I'd open a restaurant, but here we are today," Delices said excitedly. 
Acquired after a possible partnership and business transaction fell through, Delices stepped out on faith for her new endeavor. 
"I quit my job…I was petrified. That was my security," Delices said about her move into the restaurant world. 
Mondays are open-mic nights where people can come in and showcase their talent. Wednesday through Friday are grown and sexy nights and Saturday, Nov. 23. kicks off Caribbean Saturdays with music provided by DJ's Craig G and Black Rhino. 
Only eight months old, Tavola 153 is certainly a diamond shining brightly within the city.