What's New, CCSU?
The Senior Capstone Art Showing will be held on Wednesday, May 8 and Thursday, May 9 starting at 1 p.m. in the Chen Art Gallery of Maloney Hall.
CCSU's Senior Athletic Awards Ceremony will take place on May 8 at 4 p.m. in Alumni Hall.
Kappa Delta Pi's Honor Society Induction Ceremony is happening on May 8 at 6 p.m. in Willard-DiLoreto Hall, DiLoreto Room 121.
The A Cappella Society's "men in blue" will sing at the Divisi Spring Concert on May 8 at 7:30 p.m. in Founders Hall.
Connecticut's State Police Academy will host a "State Police Graduation" at 11 a.m. in the Welte Auditorium.
The A Cappella's "TGFI" Spring Concert is taking place on May 9 at 7:30 p.m. in Alumni Hall.
"Psychology Honors Night" is happening on Friday, May 10 at 7 p.m. in Torp Theatre.
The "Stupid F***ing Bird" theatrical performance will be held on May 10 at 7 p.m. in Davidson Hall, Room 123. Another performance will take place on Saturday, May 11 at noon in the same location.
An "Almost Midnight Breakfast" is being held in Memorial Hall on Monday, May 13 starting at 9 p.m. "Exam treats" will continue in Memorial Hall throughout the remainder of finals week. Good luck!
About the Writer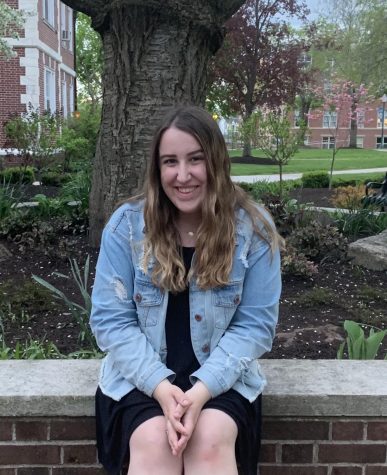 Sarah Willson, Reporter
Sarah Willson can be reached at s.willson@my.ccsu.edu