Man Enough To Ask For Help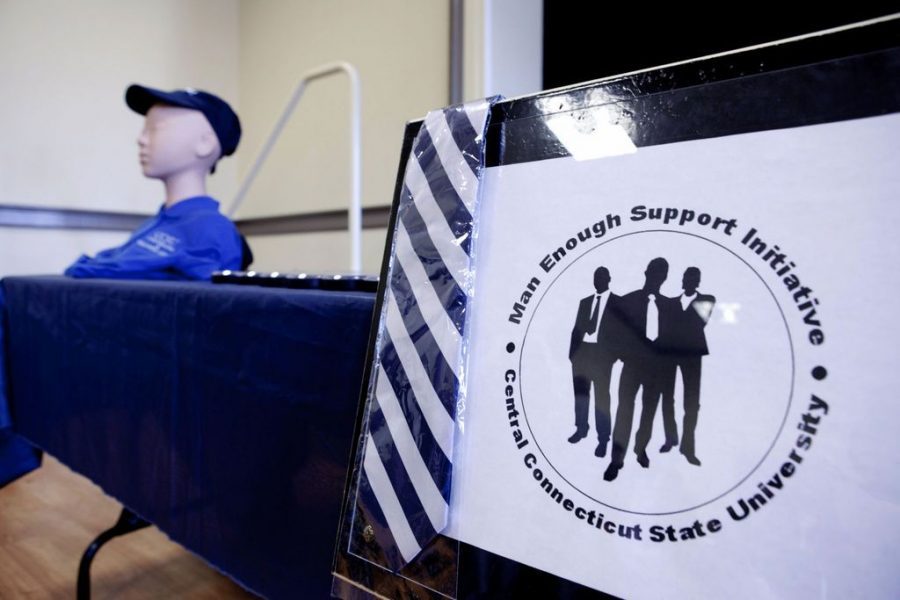 Eleven years ago, Wellness Counselor William Fothergill found that men across the Central Connecticut campus were reeling away from stability. Whether it be academic, home life or relationship struggles, several men were dealing with inner turmoil.
As Fothergill took a deep dive of the struggles these men faced, he found that many of the problems could be easily resolved, but often weren't because they did not ask for help.
It was then that Man Enough Support Initiative was born. The fraternal wellness initiative works to provide several men in the community a safe space to open up about their problems. Through the weekly resource meetings, members are allowed to discuss various aspects of their everyday life.
"Our whole goal is to advocate for men and focus on health, wellness, retention and graduation," Andrew St. Amand, a junior majoring in mechanical engineering, said. "Anything is on the table – we've talked about relationship issues, mental health issues, academic issues, it's all up for discussion."
St. Amand has been an active member of the initiative since transferring to Central Connecticut. As he takes on leadership roles within the initiative, he has been able to assist fellow members in creating positive life changes or altering their perspectives while also gaining eye-opening experiences for himself.
"A lot of times, guys tend not to ask for help because it's seen as a sign of weakness [but] really asking for help and getting your needs met is a sign of strength," St. Amand stated.
"For me, it was learning that when I am struggling it's easier to ask for help and fix it in five minutes rather than taking five days to work through something," St. Amand added.
Jonathan Smith, a senior mechanical engineer technician, can concur that his experience in the Initiative has helped him also become a leader within his off-campus community.
"Being a part of this initiative is so empowering," Smith said. "Growing up in Springfield Mass., there's not a lot of resources like the Men's Initiative to really have mentors or great leadership skills that give back to the community."
"As a young African-American man just having this resource is so empowering," Smith continued. "I've grown into a leader not only in the college but the community as well. It's such a great feeling within myself to know I am actually helping people and doing community work."
The Man Enough Support Initiative welcomes members of all ages, class, race and gender. Amber Paluck, a sophomore psychology major, is currently the only female member but has found her experience beneficial.
"Bringing awareness has been such an amazing thing, it has helped people realize they don't need to hide behind masculinity," Paluck said. "They can get help and reach out. It doesn't make you weaker or less of a man, it just means you need help and that's okay."
Paluck shared that in the future, there are plans to extend the Initiative to a new spectrum that would help further the involvement of the campus community.
"It involves the female perspective on men's health and not only that but how we all come together as humans," Paluck stated. "Getting down to what are some of the things we need fix as humans on campus [and] breaking down norms to create healthier ones for everyone here."
Within Central Connecticut's Man Enough Support Initiative, there are 30 faculty navigators that partake in guiding members of the initiative. Across the state, fifteen fellow colleges and universities have their own versions of the Initiative, including Naugatuck Valley Community College, Eastern Connecticut State University and Manchester Community College.
There are two parts to the meetings held during the week. The first is on Monday nights at 5 p.m., in which the resource group meets for open discussion on more serious topics. Following that, there are the group meetings held on Wednesday nights to discuss ways for the Initiative to reach out to the rest of the campus.
For more information on the Man Enough Support Initiative visit www.ccsu.edu/mesi/
About the Contributor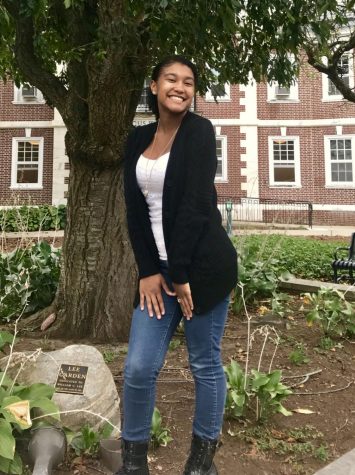 Isabella Chan, Editor-In-Chief
Isabella Chan can be reached at chan2017@my.ccsu.edu.