News In Brief
Hang on for a minute...we're trying to find some more stories you might like.
Connecticut's Air Pollution 'Among The Worst In Eastern U.S.':
A "State of the Air" report concluded that Connecticut "has some of the worst ozone air pollution in the eastern United States," marking Hartford and Fairfield counties as "the highest level of ozone pollution in the New York City metro area," the Hartford Courant reported.
The Hartford-East Hartford area was also ranked 23rd in the nation regarding ozone pollution, the report said.
With the exception of Hartford County, particle air pollution had slightly decreased across the state compared to 2018.
The report was no surprise for environmental scientists, as former Governor Dannel Malloy often referred to Connecticut as the "tailpipe of the nation" due to pollution drifting from neighboring New York City.
Connecticut has "repeatedly challenged the federal government's failures and delays in forcing the cleanup of high-polluting power plants in other states," the Courant reported, adding that the state is seeking legal action against President Donald Trump's plan to roll-back on coal restrictions.
U.S. To Withdrawl From Arms Trade Treaty:
Trump announced late last week his plans to withdraw the United States from the international Arms Trade Treaty, BBC News reported.
The 2013 agreement signed under former President Barack Obama aims to regulate the sale of weapons between countries. The National Rifle Association has, in the past, deemed the treaty as a threat to America's Second Amendment.
The U.S. is the world's top arms exporter with weapons sales 58 percent higher than those of Russia, the world's second-largest exporter, BBC said.
The reason for the withdrawal, the White House stated, is because the treaty "fails to address the problem of irresponsible arms transfers," citing that top exporters, like Russia and China, have not signed it.
Sri Lanka Still On High-Alert After Easter Sunday Bombings:
The hunt for terrorist suspects in Sri Lanka after the Easter Sunday bombings that killed 253 and injured over 500 is still ongoing amid growing fears another attack could be in the making.
Sri Lanka's Minister of Postal Services & Muslim Religious Affairs, CNN reported, urged people of all faiths to "pray privately." Catholic services across the country's capital have been suspended due to security concerns.
Despite the nearly two-dozen arrests already made, Sri Lankan police said the suspects could still be on the run, warning citizens of "sleepers," or potential terrorists, who could spark another round of attacks.
Concerns over additional attacks have caused several countries to warn their citizens to avoid traveling to Sri Lanka.
About the Writer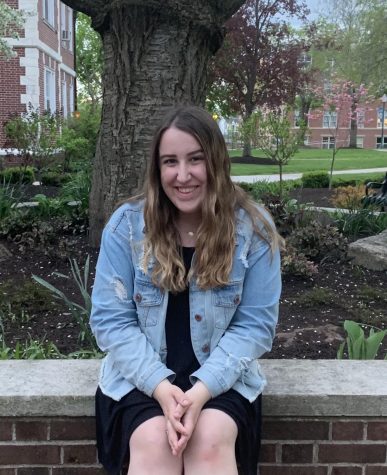 Sarah Willson, Social Media Editor - Twitter
Sarah Willson can be reached at s.willson@my.ccsu.edu