Track And Field Impresses At Larry Ellis Invitational
Hang on for a minute...we're trying to find some more stories you might like.
With just two weeks remaining before hosting the Northeast Conference Championship, Central Connecticut's men's and women's track and field teams took on the Larry Ellis Invitational. Between the two squads, they collected a total of 13 personal bests with the highlight being a new school record.
That school record went to junior Richard Grudzwick, who ran the 800-meter dash in 1:50.06, edging out the previous record held by Joseph Gioielli by .17 seconds.
Head coach Eric Blake was very pleased with Grudzwick's performance, but said the hope is for his time to improve to the point where he qualifies for the NCAA meet in Jacksonville, FL. He called his current time "on the fringe" and said he knows Grudzwick can run faster.
In addition to the school record, there were seven more personal bests set on the men's side. Two came in the 100-meter dash from sophomores Miles Fye-Moore and Darius Wise, finishing one-tenth of a second apart from each other.
Fye-Moore and Wise were also responsible for another PR in the 4×100-meter relay team when they were joined by freshman Garrett Dandridge and junior Jared Creech and ran their best time of the season.
Two hurdlers achieved personal bests on the event. Junior Quincy Sanchez finished the 110-meter variety in just 14.55 seconds, also good enough for third place. Senior Matt Baum also broke his previous best time in the 400-meter event.
Distance runner Julio Arredondo continued to improve on his time in the 1,500-meter dash, while freshman Andrew McCarthy threw the discus further than he had in his collegiate career.
On the women's side, they had five personal bests of their own, highlighted by senior Sierra Nesmith, who was named NEC Athlete of the Week two weeks ago.
Nesmith continued to impress by earning the silver medal in the 400-meter hurdles. In addition, the time shaved nearly one second off her previous best.
Freshman Ashley Dana broke her previous best time in the 800-meter run, while junior Megan Brawner also did so, but in the elite event.
Kadizha Benjamin also set a new best time in the 400-meter dash, finishing the event in just over one minute.
Rounding out the Blue Devils who set a personal best was Abrah Toomey, who tossed the javelin 37.40 meters. It was also good enough for a seventh-place finish on the event.
For a majority of the Blue Devil athletes, their next few weeks will be spent at home in New Britain as they will host the CCSU Blue Devil Invitational next weekend before welcoming their NEC foes for the conference championship meet a week later.
Blake called the meet a "good tuneup for the NEC meet" and added that it's "always nice competing at home."
As for Nesmith and the men's shuttle hurdles relay team, they will be competing at the Penn Relays in an effort to gear up for the NEC meet.
About the Writer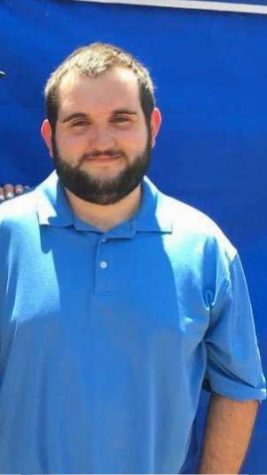 Patrick Gustavson, Sports Editor
Patrick Gustavson can be reached at pgustavson@centralrecorder.org.