NHL Set to Expand to Seattle
Ryan Jones, Assistant Sports Editor
December 7, 2018
With the success of Vegas Golden Knights still fresh in the mind of NHL fans, the league is primed to add yet another team into the mix, this one coming from Seattle.
This week, the NHL's Board of Governors (owners from each team along with a select few representatives) will be taking one of the final steps to ensure Seattle's team to become a reality, voting to approve the expansion. With all other proceedings already finished, the Seattle team will soon be official barring any unexpected change of heart.
The new team will play in KeyArena, the former home of the NBA's Seattle SuperSonics. Before the new NHL team joins the league, the once home of basketball will undergo renovations to better suit the new home for hockey. While no set time has been determined, it is looking increasingly likely that the team will play their first season during the 2021-22 season, despite early hopes that construction could be done for the season prior.
The addition of the team makes sense for Seattle and the league alike. For Seattle, sports fans have been craving another team since the departure of the SuperSonics in 2008. The city is continuing to grow in size, and if the Seahawks are any indication, Seattle will fill in the seats at games. For the NHL, a new team joining the league perfectly evens out the conferences, putting 16 in each.
This won't be the first hockey team the city has hosted, however. The Seattle Metropolitans, who played from 1915 to 1924, have an interesting history often forgot. In the Stanley Cup Finals of 1917, the Metropolitans defeated the defending champion Montreal Canadiens in a 3-1 series. Apart from being the Metropolitan's first Stanley Cup, it was also the first Stanley Cup won by an American team.
Coincidentally, the Seattle team of old was also an expansion team. A handful of teams in smaller leagues made similarly short stints in the Washington city, never able to garner the audience for an NHL team.
The previously mentioned Golden Knights, a team constructed through an expansion draft before the start of last season, were historically good in their first year. Sin City's own coasted through the 2018 playoffs but were eventually halted by Alexander Ovechkin and the Washington Capitals in the Stanley Cup Finals.
In the incredibly volatile league that is the NHL, anyone has a shot at taking the Cup home once the playoffs start. As showcased by the Golden Knights last year, that includes a team in their first year. Whether they'll be contenders out of their draft or in the rebuild, Seattle will be better off with hockey back in the city.
About the Writer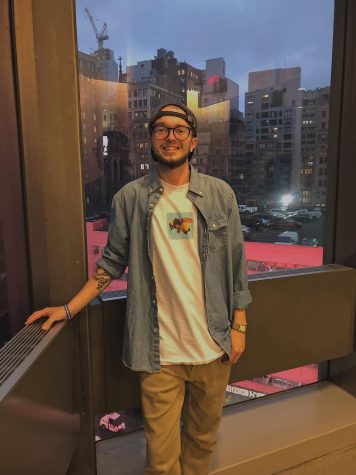 Ryan Jones, Managing Editor
Ryan Jones can be reached at ryan.michael.jones@my.ccsu.edu