Autism Connection Club Hosts Halloween Event 'Pumpkin Pals'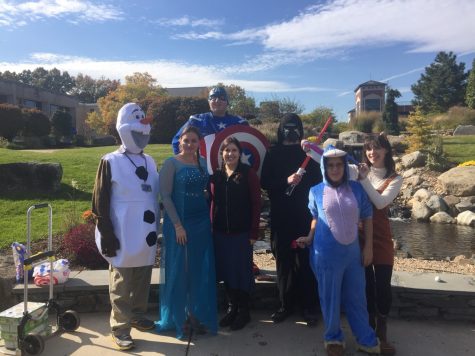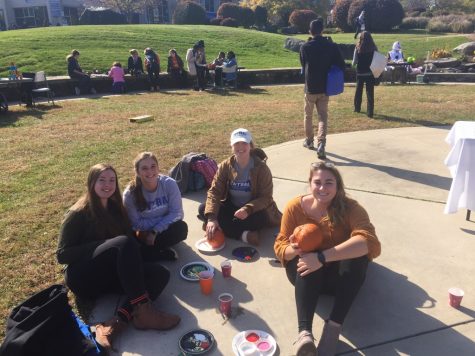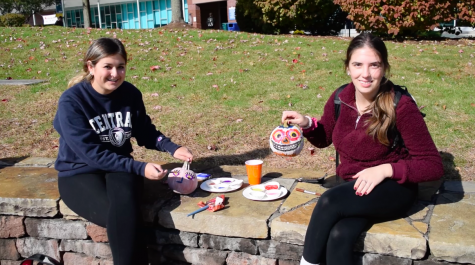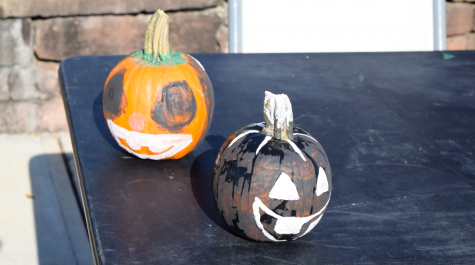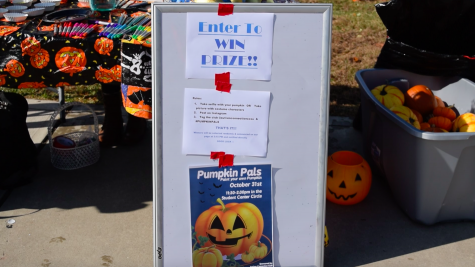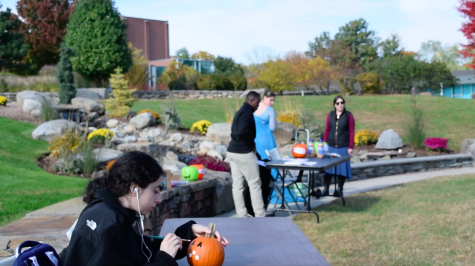 Pumpkins, princesses and Pixy Stix; it was a fun-filled Halloween day for Central Connecticut students who participated in the event "Pumpkin Pals."
Hosted by the Autism Connection Club in the Student Center Circle, students had the opportunity to paint pumpkins, enjoy refreshments and attend different booths of activities, all the while getting to know more about the club.
David Pulvermacher, former president and current treasurer of ACC, believes this event to be one of awareness to the rest of the Central community.
"The intent of this event is to spread awareness about the Autism spectrum through fun activities. By being a student teacher, one of the most important things to me is fun with a purpose," Pulvermacher said. "By having something that's interactive and engages with people, you're going to have people who are more willing and accepting to hear what you have to say."
Seeking to educate both the members and those in the CCSU student body, ACC is determined to help further educate those who may be unaware of Autism and other mental conditions. Since its foundation in 2017, the club has been striving to participate in fun activities while making it a warm and welcoming environment.
"We started the club because there was a group of kids with autism on campus and I loved every single person in it. I loved hanging out with them and wanted to do more fun things," Pulvermacher said. "This club is a place where people can come if they feel lost. It is a great community for people who have autism and those who know and do not know about the spectrum. We just want to learn and its a very welcoming community."
"Pumpkin Pals" was one of the several events ACC has hosted that has brought Central students and faculty together as one. By including the Halloween spirit, those who stopped by the event could notice all the effort that had been put into it.
"We have been working on this for over a month and a half, from just ordering the pumpkins, picking a good vendor for the pumpkins, ordering the paint and just getting everyone to be involved," SGA Treasurer Kristina DeVivo said. "We got other organizations like wellness services, disabilities services, SA/LD and the psychology club to all come out and host a table to do their own events. It's all about giving back to to the students and the opportunity to celebrate as a community."
And celebrate they did; through Halloween-themed music, hot apple cider, donuts, coloring activities at the Psychology Booth and designing their very own pumpkins. Students had a chance to take as many paints, stickers and markers as they desired to decorate their pumpkin in the fashion of their choice.
Participants also had the chance to enter their very own pumpkins in the contest to win a special prize. Students had to take a selfie with their pumpkin and post it on Instagram under the hashtag #PUMPKINPALS.
Participant and student Brennan Bates planned on entering his pumpkin for a chance to win. "I definitely am going to enter my pumpkin into the contest," Bates said. "I was just walking by the Student Center and saw pumpkins and decided to paint one because it's Halloween, so I said 'why not?' This event seemed [like] a lot of fun just by walking by it."
Pulvermacher, DeVivo and all those who helped in putting together "Pumpkin Pals" wanted a Halloween filled with fun activities, a warm atmosphere and laughs from Central students. But most importantly, they wanted the CCSU community to know that ACC is an outlet where individuals can feel welcome and take a chance of learning more about Autism and its importance.
"ACC promotes that it is important that everyone has a voice and that no one feels discriminated," Pulvermacher said. "We want everyone on campus to know that no matter how you identify, you have a home at CCSU and we want you to feel that you belong."