Central's Fresh Check Day Raises Mental Health Awareness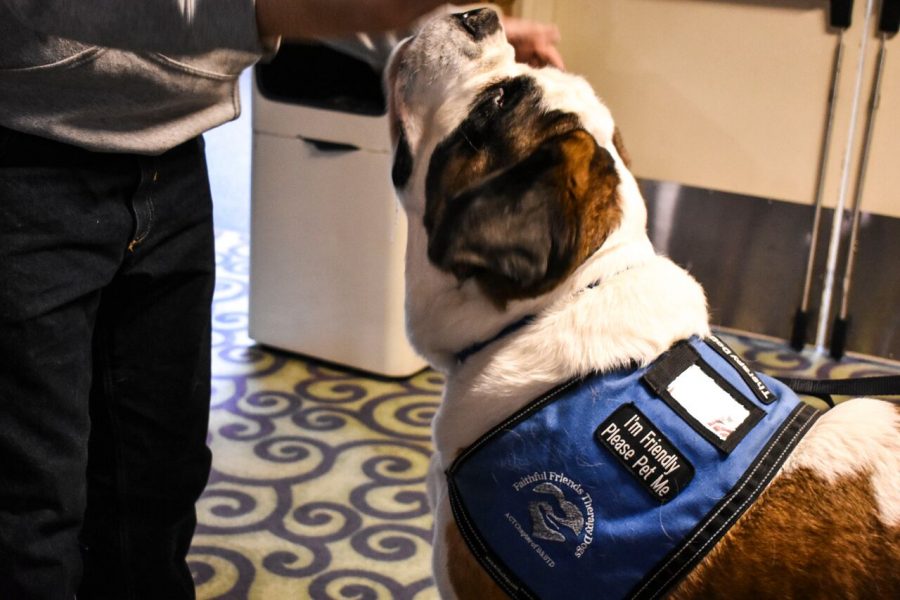 One in ten college students contemplates suicide. That leaves nine out of ten to reach out and help someone, according to nineoutoften.org.
Central Connecticut's  Office of Wellness Education Services held Fresh Check Day so this statistic and mental health could be brought forward.
Coordinator Kate Ayotte from Student Wellness Services informs students on how to help others.
"We are trying to educate those other nine out of ten on the resources, the warning signs and how they can help that one student who is struggling," Ayotte said. "The warning signs are trouble in school, changes in mood or behavior, seeming depressed or anxious, talking about suicide, maybe even writing about suicide, changes in eating and more risky behavior like self-harm, isolation from friends and family."
Fresh Check Day had interactive booths, each one representing a new mental health topic. RECentral's booth had ribbons for students to thread how they feel.
CCSU student Mackenzie Rossi sat at the table and was there to encourage students to participate.
"We are doing the common thread which has different phrases on it, so [like] 'sometimes I feel alone,' and basically you take a ribbon, and you connect and attach a ribbon to each one you feel connected to and it shows how the people around you are just as connected to you, and you are not alone," she explained.
Helena Swanson, president of the Psychology National Honors Society, joined their table dedicated to mood matters, which educates students on mood and anxiety disorders while also combatting stigma.
There was a "More Than a Diagnosis" banner for students to sign their name and write a positive message to struggling friends and students.
Another piece was a mask standing behind Swanson, half rainbow on the left and the right displaying darker colors, showing students that people can have a variety of moods.
"We also have mood mask coloring so you color the mask half the emotions you show in public and half the emotions you hide," Swanson said.
"We also have stress ball making. We have balloons and popcorn kernels so you can fill it and make a little stress ball," Swanson added.
Following the idea of creating something meaningful for students, secretary of the Black Student Union, NaCari Martin, wanted every student to feel encouraged and welcomed.
"Black Student Union is for all students. It isn't just for black students. We encourage all different types of people to come in. We talk about different ethnic backgrounds and different things that are going on in today's society," Martin said. "We don't only want to uplift our club, we want to uplift everybody."
The table consisted of an uplift kit. Students could pick up a small plastic bag and fill it with pieces each having a different meaning. Students got to take a clothespin to hold their lives together when it seems like it is falling apart, a rock to keep them grounded when life gets out of hand, an elastic to help stretch beyond their limits, an eraser to make mistakes disappear and a Hershey's kiss to remind students that they are always loved.
Ayotte wants students to know that feeling loved and seeking help doesn't mean you have to leave campus.
"We have counseling services on campus that are free and confidential for all students. There is a 24-hour text line and lifeline as well," Ayotte said.
If you or someone you know is struggling with mental health and suicide, talk to on-campus counselors or call the National Suicide Prevention Lifeline at 1-800-273-8255.