Freedom, Seven Months Later
Hang on for a minute...we're trying to find some more stories you might like.
As Malik Naveed bin Rehman served pizza slices to the crowd jam-packed in his and wife Zahida Altaf's tiny pizza shop, it was hard to believe he just had an ankle bracelet removed.
"[It feels] unbelievable. Unbelievable. I'm very happy. I'm very thankful," Rehman told reporters Thursday morning. The interview paused as Rehman held up a slice of pizza and called "Sausage!" to the convened community members, drawing laughter. "I came back after two-hundred and fourteen days."
Behind the counter and at Rehman's side, United States Senator Richard Blumenthal also supplied plates with aromatic cheese, pepperoni, vegetable and sausage slices to the crowd. It was a celebration of the couple's return—a breath of fresh air, surrounded by supporters, after seven months in sanctuary in rooms beneath the First Congregational Church of Old Lyme whose pastor, Senior Minister Steve Jungkeit, blessed the food and the couple at the gathering after Blumenthal paid for the pies with his gold credit card.
"Our work is continuing for this family and for all families who are victims of a broken immigration system," Blumenthal stated, citing the separation of families at the U.S.-Mexico border.
Rehman and Altaf, both Pakistani-born, had gone into hiding at the church in March from a deportation order, desperate to remain in the country with their 5-year-old daughter Roniya, who was born in the U.S. Earlier in the week, the two learned that Immigration and Customs Enforcement officials are not opposing their stay request pending with a federal appeals court.
"The way I feel right now is different, I feel like something else, someone else," Altaf said in a private interview. "I'm so happy. To see everything: my home, my pizza place. Even when we stepped out, it felt like real freedom. We know how people feel when they're in prison and they step out. We are free."
Next to Altaf, niece Roshanay Tahir, a Central Connecticut student, wept from joy, barely able to speak through her tears and gasps.
"This is my first time seeing them after they came out of sanctuary. It's amazing to see them back to living their normal lives," Tahir managed. 
Luis Torres headed Pizza Corner, Rehman's and Altaf's Broad Street pizza place, in the couple's absence. He and employees from his landscaping company went back and forth between the two businesses, and Torres is glad to hand the reins back to Rehman.
"I got my brother back. It was hard. He wasn't in prison, but he was in prison," Torres said, leaning against a wall in the kitchen while pizzas were taken out of the oven.
The fight is not over. ICE ordered the couple to return to Pakistan last winter, saying that they'd overstayed their visas by more than a dozen years. Swindled by the immigration lawyers tasked to achieve permanent resident status for them, Glenn Formica has now taken over the case for free and has filed an appeal with the Second Circuit. Formica said he feels good about the case's status, believing that ICE will not go against the community's support for Rehman and Altaf.
"The community was so involved. I could say it was my brilliant legal argument, but it really wasn't. ICE was willing to listen to the community," Formica stated, adding that the appeal should be decided sometime next year.
That involvement still holds strong. Doina Gonci, a member of the First Congregational Church of Old Lyme, said that making the 45-minute drive from Old Lyme Village to New Britain to see Rehman and Altaf will be frequent. 
"They were a gift to us," Gonci commented, President Pro Tempore of the New Britain Common Council Eva Magnuszewski laughing at her side. "Much to my husband's chagrin, I will not be buying pizza locally. I will be coming here."
But for now, Rehman and Altaf would just like to live their lives. Little Roniya is with them again and back in an area school. Their home is welcoming. And they're back to making pizza like before, with Rehman visibly excited as he gave slice after slice away.
"I'm sorry, I serve too many, you know?" Rehman said to reporters, handing the on-camera interview off to Altaf before turning his attention back to the fresh pies. "Sausage!"
About the Writer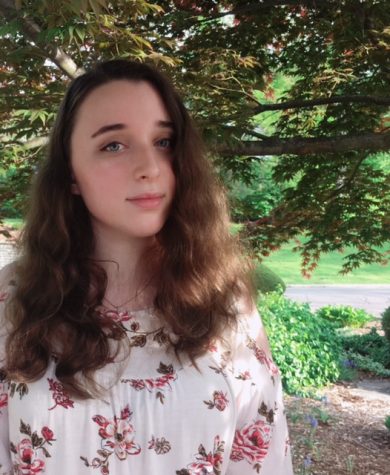 Kristina Vakhman, News Editor
Kristina Vakhman can be reached at news@centralrecorder.com.