Netflix It: 'Gossip Girl'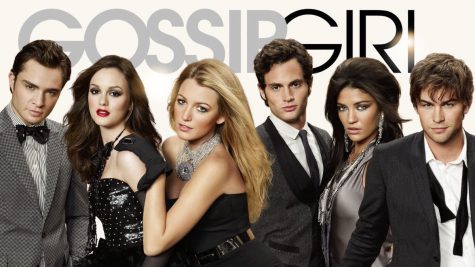 All six seasons of the CW's "Gossip Girl" is available to stream on both Netflix and Hulu.
We all have heard it, but how many have truly taken the plunge and entered the melodramatic world of "Gossip Girl?"
Gossip Girl is an American teen drama television series based on the Gossip Girl book series written by Cecily Von Ziegesar. The TV series was created by Josh Schwartz and Stephanie Savage, which originally ran on The CW for six seasons from Sept. 25, 2007, to Dec. 17, 2012.
Many who have watched the show agree that it is worth giving a chance.
"The show is really great. The couples are super cute, and I love the drama," Halleberry Henry said.
The show is about a snoopy blogger who spoils the secrets of the characters in the show full of drama.
"Gossip Girl" follows the lives of privileged teenagers on the Upper East Side in New York City. Serena Van Der Woodsen (portrayed by Blake Lively) is the main character, who is featured on the blog curated by the mysterious narrator "Gossip Girl."
The variety of teen personalities sets this series apart from some of the other teen dramas.
"I really like the diverse types of people in the friend group and how they interact with each other. The show is pretty unique and definitely give it a try but it's a girl show," student Soren Rigby said.
Van Der Woodsen is the most popular girl at school, getting everything she wants because of her good looks, energy and charm. Her best friend Blair Waldorf (portrayed by Leighton Meester) is an overachiever who is both snobbish and occasionally sensitive.
Waldorf has the tendency to seem insecure, especially since she dwells in the shadow of her best friend. However, once the audience gets to know her, Waldorf does show her caring, soft side and is a good girl by heart.
Dan Humphrey (portrayed by Penn Badgley) is one of the central male characters in "Gossip Girl," who is described as attractive, sensitive and a lover of poetry. He is often called the lonely boy because he rarely has friends and nobody seems to truly know who he is.
Nate Archibald (portrayed by Chace Crawford) seems to have the perfect "Golden Boy" life among his well-off classmates. He is best friends with Chuck Bass (portrayed by Ed Westwick), yet another snobbish rich boy, and has been dating Blair since kindergarten. Throughout the series, it becomes evident that Archibald has feelings for Serena, which irrevocably complicates his relationship with Blair.
In juxtaposition, Archibald does not actually have the "easy life" because his parents are constantly pressuring him to lead a certain path. He does not want to pursue the same aspirations that his parents have created for him, so he fights for his own dreams.
Each episode throughout the series sucks you into a world so far from reality yet so relevant to everyone's typical teenage angst.
"It was a great show, worth watching," student Rachelle Sainval said.
The success of "Gossip Girl" led to adaptations outside the United States. The show has received numerous award nominations and won 18 Teen Choice Awards.
"XOXO, Gossip Girl."