Kavanaugh Protests Break Out At CCSU
Hang on for a minute...we're trying to find some more stories you might like.
An uproar of student-led protests from both sides of the political spectrum was felt across the Central Connecticut campus just days after then-Supreme Court nominee Brett Kavanaugh was granted a seat on the nation's highest court.
A crowd of about 25 people, both current students and alumni, rallied in the Student Center Circle on Monday to denounce Kavanaugh's recent confirmation. A small group of Kavanaugh supporters was also there.
"Sexual assault and violence happen all the time," Juliana Soares of the CCSU Women's Center said. "It was nice to see people speaking because they're not only speaking for themselves. They're speaking for other victims."
Chants in support of Dr. Christine Blasey Ford, who claimed she was sexually assaulted by Kavanaugh, were shouted in megaphones across the circle.
In spite of the anti-Kavanaugh protests, sophomore Ally Clark stood behind the crowd, at times by herself, proudly sporting her "I Believe Kavanaugh, #HimToo" poster and "Trump and Pence 2020" t-shirt.
"I believe Kavanaugh and I don't believe Christine Blasey Ford," Clark said. "[Ford said she] was assaulted by him, but I don't think that actually happened. Maybe something did happen to her, but I don't think it was from Kavanaugh."
Through it all, C.H.A.N.G.E. Vice President Michelle Cardono spoke out and told her story of the sexual assault encounters she has faced.
"For me, one of my earliest memories takes place in a sexual assault crisis center at Saint Francis Hospital. I was five years old," she said. "Someone close to me, someone who was supposed to protect me, stole my innocence from me at the tender age of five."
Cardono continued her story, sharing how then 16 working her first job in a clothing store, a man exposed himself to her in a dressing room.
For the Women's Center's Destiny Stackhouse, stories like Cardono's is what inspired her to come out and support those around her.
"It concerns issues and violence against women, and that's part of what we do at the Women's Center," Stackhouse said. "It was important that we come and support and show [students] that we're here."
Though Cardono spoke out to the crowd and gave her story, she said her main goal in helping organize the protest was to make people more politically aware of their surroundings.
"We're hoping to get more politically active," she stated. "Our main message is that we can change this, we have elections coming up, and it's also important to support and believe victims."
Clark also acknowledged being politically active, saying that while she supports and understands everyone's right to free speech, she simply does not agree with Kavanaugh's protesters.
"None of her evidence really held up in court, things of her being afraid to fly, [being afraid of] confined spaces. One of her ex-boyfriends wrote a detailed letter explaining that wasn't true," Clark said. "All of the witnesses she brought forward, they couldn't corroborate with her story. I think [Kavanaugh's] testimony was much more convincing than hers."
Despite the protests early this week, Kavanaugh was sworn in as a Supreme Court Judge over the weekend and is now in the beginning stages of taking on a lifetime position.
About the Writer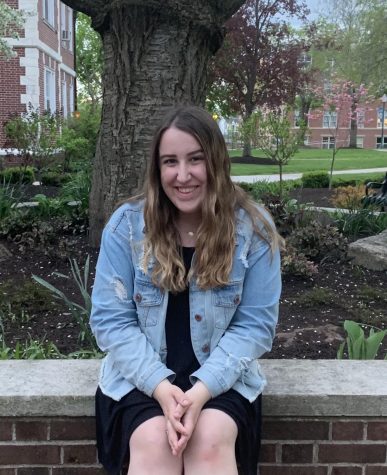 Sarah Willson, Social Media Editor - Twitter
Sarah Willson can be reached at s.willson@my.ccsu.edu