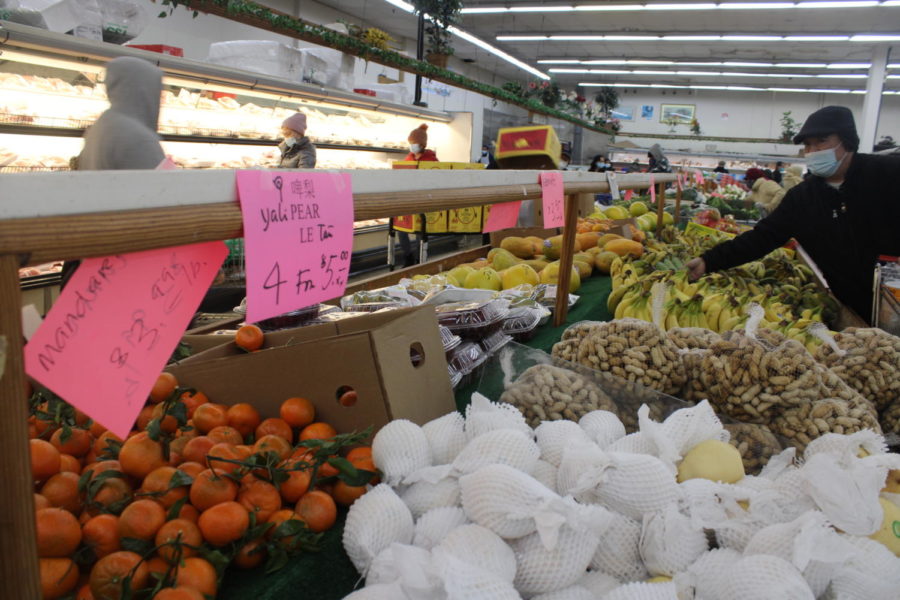 WEST HARTFORD–A Dong Supermarket stocks up for Lunar New Year 2022, which occurs on Feb. 1. January has been a rather busy month for the Asian grocery store.
"We know it's going to be busier, so we prepare more inventory like the red envelopes," Linda Tran said, the daughter of the owner.
To celebrate Lunar New Year, th
e Asian community exchanges red envelopes since the color symbolizes good luck.
"Candy can be put in red envelopes and given away as gifts to spread love during Lunar New Year," Tran said.
Candy isn't the only food A Dong sells during this time of year. They also sell Fortune and New Year cakes and their specialty, a Vietnamese sticky rice cake called Bahn Chung.
"A lot of people eat that," Tran said. "We usually don't sell it, and it's only for the Lunar New Year."
Besides rice, Bahn Chung is made of mung beans and pork, wrapped and served in green banana leaves once it's boiled. This gluten-free, cultural dish has been a tradition since the early years of ancient Vietnamese civilization. A poor prince named Lang Lieu won a cooking competition to become the next king of Vietnam with his recipe for Bahn Chung.
Another food tradition that's often tied to Lunar New Year is to eat seafood. Especially within Chinese culture, many different kinds of seafood dishes could be served. One of the most common dishes is to eat an entire fish for dinner. This is because the fish represents good health and wealth. Although many kinds of fish are eaten to celebrate Lunar New Year, Carp is the most popular option in Northern China.
Tran said A Dong Supermarket's food aisles are the busiest areas in the store.
"The Barbeque and vegetable sections are the most popular," She said.
There, customers could purchase cooked duck and pork and bean sprouts and daikon (Japanese radish) to prepare their Asian dishes.
A Dong Supermarket is a family business that's been open on 160 Shield St. since 1989 and is usually packed around the time of Lunar New Year. However, the COVID-19 Pandemic has made it difficult for the owners to prepare their items for sale properly.
"There's a lot of stuff going out of stock, and it takes a while to get more because of the pandemic," Tran said. "Stuff that needs to be imported from Japan and China is hard to get."
Although Lunar New Year can be celebrated in multiple different ways among various Asian cultures, customers came to A Dong Supermarket to prepare for the festivity.