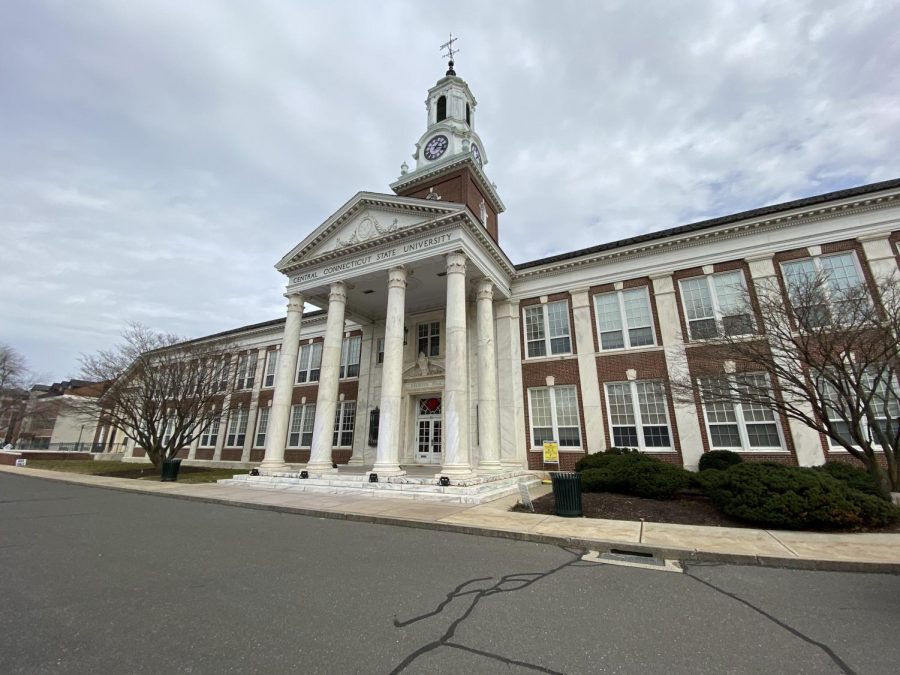 The fall 2020 semester at Central Connecticut State University saw a sharp decline in enrollment and housing due in part to the COVID-19 pandemic. This spring semester's one year differential is even worse.
A total of 9,629 students enrolled in classes for the spring 2021 semester at CCSU. That is 633 fewer students than CCSU had in the spring of 2020, a 7.3 percent decrease. The fall 2020 semester only decreased by 4.5 percent from fall 2019, or 502 students fewer.
In an interview with the Recorder, CCSU President Dr. Zulma R. Toro said that the decline "was to be expected."
"Based on the feedback that we received, some students were not necessarily enjoying the fully online experience," Toro said. "A number of students decided to take a semester off and we understand that."
Most of this decline is accounted for by undergraduate students. There are 605 fewer undergraduate students enrolled this semester compared to spring 2020, while graduate student enrollment was only down 1.4 percent (28 less students). Toro said that graduate enrollment is looking good for the fall 2021 semester.
"We are planning on coming back mainly on ground for next semester," Toro said. "Our enrollment goals for [fall 2021] are quite aggressive. We are looking at achieving an enrollment increase from next fall versus this past fall."
While a lower enrollment is obviously not a positive for CCSU, Toro said there are a lot of things she looks forward to in regards to the university's future.
"Even when I have to admit that it's a little bit concerning and to some extent frustrating to see a drop in enrollment," Toro said she is "very encouraged by all the changes we are implementing for next year."
Like the enrollment goals, Toro's plans for the fall are ambitious. There will be no tuition or fees increase and the price of a meal plan will be going down, according to Toro.
Another area CCSU will be targeting going forward is adult learning. Toro said that the university will be offering new academic programs "that are needed in the work market" today. "We know that adult learners may need different types of services," Toro said.
Another area seemingly effected by the pandemic that is shown in the OIRA report is teaching. While there was only one fewer full time professor employed, there appears to have been cuts made at the lower levels.
There are 128 less part time lecturers teaching this semester, 12 less assistant professors and 15 less graduate assistants.