Elmer's Place Receives Aid From Barstool Fund and GoFundMe to Stay Afloat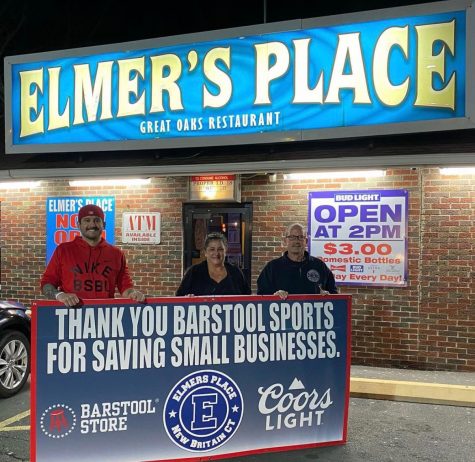 Elmer's Place, a popular bar among college students and New Britain residents located on the edge of Central Connecticut State University, has recently received aid from Dave Portnoy, owner of Barstool Sports.
Portnoy launched fundraising effort "The Barstool Fund" with $500,000 of his own money on December 17 in an effort to support small businesses across the nation impacted by the COVID-19 pandemic.
"I don't care how I get the money. If I need to raise more money, if I have to pay it myself, whatever it is, I'll get creative," Portnoy said in a video on The Barstool Fund website. "Once you are in our program, we will pay whatever you need, the necessities you need, the money you need, to get through this thing and give you a fair chance to run your business."
When they heard about the movement, owners Kenneth Cook, his wife Melissa and their son Michael Cook applied by filming a video to submit to The Barstool Fund.
Shortly after, the Cook's received a Facetime call from Portnoy informing Cook that Elmer's Place had been selected to receive aid from the fund.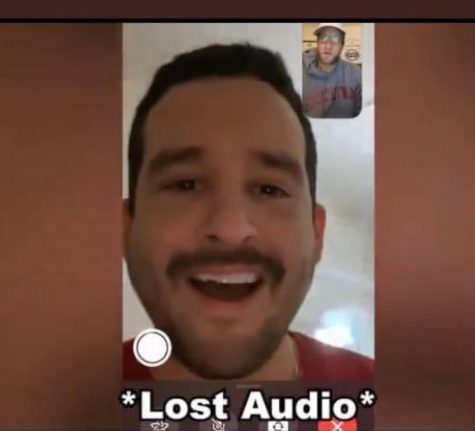 The bar, which has been operating for 40 years, is set to receive $20,000 a month for the next three months. To qualify for money from The Barstool Fund, small businesses like Elmer's Place must still pay their employees. Beyond that, the money can be used toward whatever necessary, whether it be rent relief, tax relief, etc.
The donation from Barstool came shortly after CCSU student, Emily Bowtruczyk, created a GoFundMe page to help save the bar she refers to as a "second home."
"For someone like myself who has spent more time here than not, you quickly learn Elmer's is not just a bar; rather a place to bring people together," Bowtruczyk wrote in the GoFundMe description. "Celebrating after big wins, graduations, the end of the semester, or even just a spot that you knew would never let you down after a long week of school, Elmer's Place was always the place to be."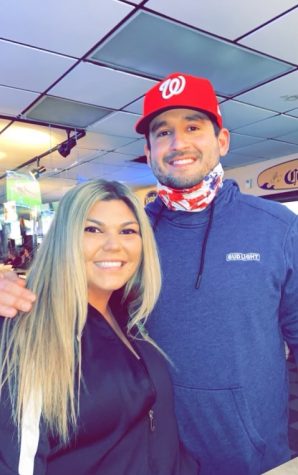 As of Saturday, her fundraiser has raised $18,456 and continues to receive donations. According to Bowtruczyk, after everything Elmer's Place has done for the community and students, she knew she had to help.
"I wanted to do my part in making sure that generations of students to come get to experience the fun nights at Elmer's that we all got to," Bowtruczyk said. "I was never expecting such a positive response. When I first made the [GoFundMe], I set the goal for $5,000 but within two days the GoFundMe page had gone viral on social media and before I knew it we were over $10,000".
The Barstool Fund, as of Saturday, has raised $33,257,701, has 208,805 supporters, and has supported 200 businesses.
Elmer's Place remains open seven days a week, with last call for alcohol now at 10:30 p.m. and everyone out of the bar by 11 p.m.