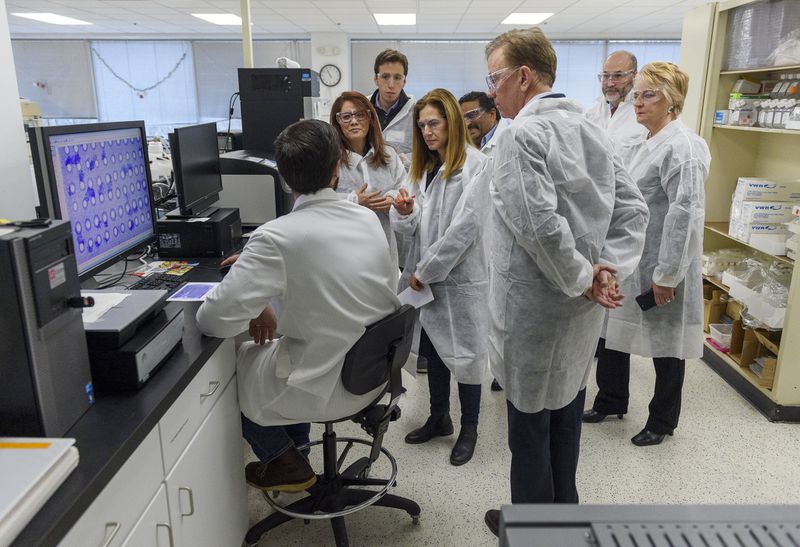 Mark Mirko / Hartford Courant)
Nearly two weeks after closing its physical campus, Central Connecticut has resumed the spring semester via online classes to limit the spread of the respiratory disease: coronavirus (COVID-19).
The decision came on March 17 from Mark Ojakian, president of Connecticut State Colleges and Universities (CSCU), and the Board of Regents, after they announced that all 17 CSCU institutions would transfer to an e-learning format for the remainder of the semester.
This came just a few days after CCSU immediately closed its campus on March 12, in order to take precautionary measures against those who had potentially been exposed to someone being tested or tested positive for COVID-19.
According to Governor Ned Lamont, the state has already reported 618 confirmed COVID-19 cases, a large jump since Monday, March 23 report of 415 cases. Although the numbers were larger, Lamont mentioned the jump in cases did not represent an increase in testing. It is predicted that a surge of cases will continue to occur in the next few weeks.
"It might get worse before it gets better, I'm afraid that we are right," Lamont stated in a press conference on Tuesday, March 24. Lamont also stated 12 Connecticut residents have died of the disease, with 54 patients still hospitalized. Nearly two-thirds of the state's cases have come from Fairfield county, 74 of them being in Westport.
Due to the easy susceptibility of COVID-19, the Center of Disease Control and Prevention has heavily advised practicing self-isolation and social distancing to reduce spreading. The CDC believes the virus mainly spreads from person-to-person but can be contracted from surfaces and objects as well.
It is recommended for people to keep about 6 feet between one another, wash their hands frequently and avoid touching their own mouth, nose or eyes.
Such restrictions and necessary safety measures is what pushed the CSCU to cancel/postpone spring commencement activities at all of the 17 colleges or universities. CCSU has postponed its 2020 spring commencement but will combine it with the 2020 winter commencement.
"I know this is very difficult and frustrating news for many of you—especially our seniors. Please know this is not what we wanted to do, but felt compelled to do for your health and safety," President Dr. Zulma R. Toro said in email to CCSU regarding commencement.
Along with these changes, CCSU's residence halls were cleared out; all resident students were told they had to vacate the premises within five hours of the university's announcement, no exceptions. Those who were approved for alternative housing during spring break were moved into a local hotel in Plainville that evening.
Now, faculty, staff and students are looking to establish a learning environment through their smart phones and desktops as the online classes have taken place for the second half of the spring 2020 semester.
For those struggling with their technology in regards to learning, please directly contact the Help Desk. The Help Desk can be reached Monday through Friday, 8 a.m. to 5 p.m., by calling (860) 832-1720 or sending an email.
"I understand this is a stressful time for all of us," Ojakian stated in a letter to the public. "Self-care remains essential. Social distancing is critically important to the state's public health efforts to slow the spread of the virus, but it does not mean shutting our lives down— so remember to check in (virtually) on your friends and family, look for online yoga or exercise classes, and take a minute to relax and breathe deeply."