Coffee And Kala Was A Night To Remember
Brittney Willis, Contributor
March 3, 2020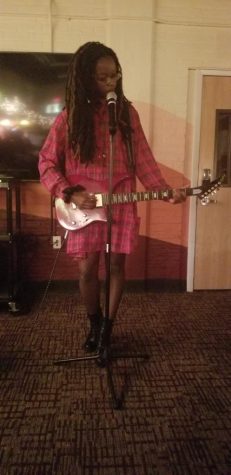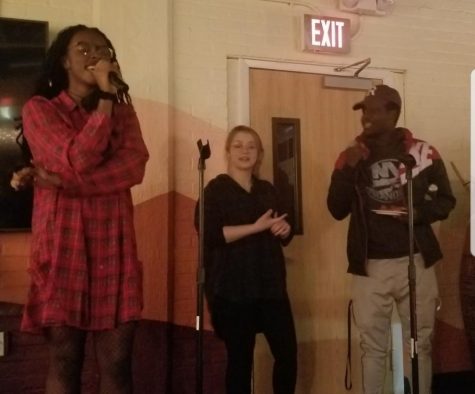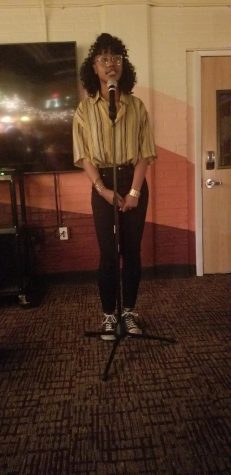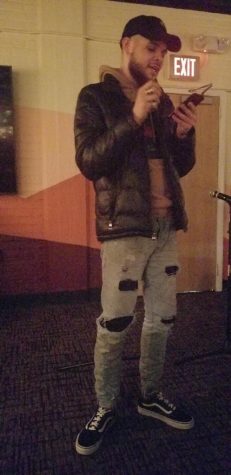 It's no secret that Central Connecticut has an abundance of talent circulating within the campus. At Coffee and Kala, an open mic social held by the Center for Africana Studies, students with diverse gifts are able showcase their craft among peers. 
This past Thursday was the first Coffee and Kala event of the semester, and it certainly won't be the last.  It all started with junior Nehway Sahn,  an intern at the Center for Africana Studies, who saw a need that had to be filled.   
"I noticed there were a lot of talented people around me," Sahn said. "I wanted them to share what makes them feel alive." 
Hence, the beginning of the open mic social. 
Sahn, a Liberian native, ensured that Liberian fried dough type puffs called kala was featured as one of the many refreshments offered. But refreshments were not the only thing enjoyable to students.
The atmosphere of the room was undeniably something to talk about with lighting from white Christmas lights on display upon the walls around the Center for Africana Studies and dimmed lamps illuminating the room to create an intimate vibe.
The sounds of smooth jazz played by a live band filled the air with melodic tunes beautiful enough to attract anyone unbeknownst to the event. Body pillows were given to those who had not secured a seat on either a couch or cozy chair. One performer even stated that the room gave them an old jazz club type of vibe.  
As Sahn hosted the event, she was also among one of the many performers featured that night. Singing an original song that she wrote while playing an electric guitar, she was the first act to help alleviate the pressure of going first.  
Eruptions of applause and praise followed every act for the night, the audience showing their love. Some people stated their nervousness before beginning and audience members gave encouraging claps and shouts before and after to demonstrate their support.
Entertainers heavily acknowledged the live band and were ecstatic to have one featured at the open mic social. Some even used the band as part of their performance to provide beats for their act. 
There were singers, guitar players, spoken word artists, poets, rappers, a comedian, a storyteller and even a girl who performed a conversation with herself. In the show's ending, the mic was open to anyone who had not signed up for a spot that evening. Various performers even came together, free-styling in their way, but to the same beat with the help of the band. The energy between the crowd and performers was euphoric.
When nine p.m. rolled around signaling the end of the event, the center was still full of people. Sahn isn't sure of a March date as of yet, but says that the next Coffee and Kala event will be held on April 16th indefinitely.