Fixing The World Series Champs
Hang on for a minute...we're trying to find some more stories you might like.
*Statistics and standings reflective of Apr. 21*
The magic of bringing home the World Series is quickly fading from the city of Boston, as the Red Sox have started out the 2019 season playing anything like the reigning champions.
Only losing Joe Kelly and Craig Kimbrel from its nucleus this offseason, Boston was, by all means, early favorites to repeat their record-breaking success of last year. 22 games into the season, things have not gone exactly to plan, who sit five games out of first place in the American League East with a 9-13 record.
A year ago today, the Sox were already 17-2 on their way to a franchise-record 108 wins. If not much has changed, how can a team that was historically great last year fall so flat now? Was last year lightning in a bottle?
One problem the Sox knew they would soon be facing is structuring the team going forward, with many key players soon to hit the free agent market. The first major move of the offseason saw Boston bring back the team's hero in last year's playoffs, signing starting pitcher Nathan Eovaldi to a four-year deal worth $17 million per year.
This was the most foolish move made by the team and will be one they will soon wish they could have back. The right-hander already has two Tommy John surgeries under his belt and has been streaky his entire career. While Eovaldi may have deserved the payday after his postseason performance, the deal is too much to take on for a team that has more important contracts to focus on.
While keeping its core together may sound great, what the Red Sox really could have benefited from was bringing in some outside help, specifically in the bullpen. While the starting rotation has not lived up to expectations as of yet, it is unrealistic to think that a group headlined by Chris Sale and two former Cy Young winners will look this way as the season rolls along.
The Boston bullpen, on the other hand, is also underperforming and does not have the same star power to fall back on as their rotation counterparts, especially after letting Kelly and Kimbrel walk. While Kelly was more than solid in his time with the team, Kimbrel was nothing short of legendary, and should still be in Boston today. The closer has the most saves among active pitchers and was the youngest to record 300 saves. While he looked questionable at times last year, not bringing him back this year was a complete mistake for a team with a bullpen struggling to stay afloat.
Though Boston sports fans are quicker than any to impulsively jump ship and call for a complete rebuild, the World Series champions will figure things out in time. There are issues to be fixed with them, but the Red Sox still have tons of time to fix them and once again #DoDamage.
About the Writer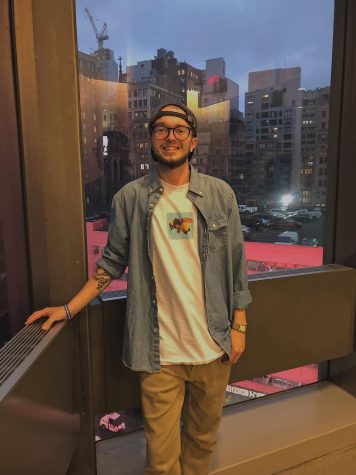 Ryan Jones, Managing Editor
Ryan Jones can be reached at ryan.michael.jones@my.ccsu.edu