Trump Gives Americans Cold Shoulder
For the past two years, Americans have carried the burden of President Donald Trump's actions. His egotistical behavior and idiotic plans have come to an all-time low with the government shutdown.
After Democrats denied Trump's request of $5.7 billion for a wall along the U.S.-Mexican border, a quarter of the U.S. government has been at a standstill. Rather than let go of his pride and wall, Trump is allowing Americans to suffer for an unnecessarily long period of time.
The government's cold shoulder has caused millions of Americans unnecessary struggles, leaving over 800,000 federal employees with no work and pay. Entering into week five of the shutdown, there's only one question: how much longer will this last?
If the government shutdown continues to persist, then millions of Americans will begin to feel the weight it even further.
Already several government departments have been forced into closing temporarily due to the lack of employment. Two weeks into the shutdown, the Smithsonian museums and the National Zoo released a public statement saying they'd be closed because of limited staff available. Currently relying on volunteers, the National Zoo has continued to care for the animals.
The National Parks Services has also closed 387 of its 737 parks, historic sites and national monuments, according to CNN. This came as a result of health and safety concerns from the overflow of garbage and lack of maintenance.
Additionally, with the absent flow of funds, some government-funded programs that assist low-income families are unable to perform up to their normal standards.
In a press release, The Department of Agriculture stated it will be distributing Feb. benefits early to Supplemental Nutrition Assistance Program and the Special Supplemental Nutrition Program for Women, Infants and Children participants early.
U.S. Secretary of Agriculture Sonny Perdue announced the department will continue to perform their responsibilities and provide need services to the public.
"There may be a lapse in funding for the federal government, but that will not relieve USDA of its responsibilities for safeguarding life and property through the critical services we provide," Perdue said in a statement on the department's website.
But with no current funds flowing to support the programs, the USDA will likely be forced to dip into reserve funds if the shutdown persists. As of now, SNAP and WIC are likely to survive through the end of Feb., potentially March at best.
Some Native Americans and Alaska Natives have already begun to lose the financial support of government programs as well.
The Department of Interior Indian Affairs has been unable to provide the proper finances to cover health clinics, food pantries and employees, which about 1.9 million Native Americans and Alaska Natives rely on. Without government funding, these services are suffering and are rapidly depleting.
As stated in a report for The New York Times, the Chippewa Indians in Michigan are currently using their own funds to cover the needed expenses. It's been stated that each day the shutdown continues, the Chippewa Indians lose $100,000 of potential funds.
But if the millions of people enduring the shutdown is not enough to change his mind then Trump should take a deeper look at what else is suffering.
Unsurprisingly, Trump's silent treatment has backfired on him. His plans to "improve" the immigration system with a new border has directly interfered with his other immigration policies.
With hundreds of immigration judges on furlough, the Executive Office for Immigration Review has temporarily closed many courtrooms. In a notice on their website, the EOIR will proceed with detained docket cases and push non-detained docket cases to further dates.
According to CNN, over 40,000 immigration hearings have been canceled or pushed back to months or years later, adding onto the pile of 800,000 cases that are not being trialed.
Trump's wake-up call to end the government shutdown shouldn't be about how it influences his personal vendettas, but if that's the case, then the time is now. The shutdown has only created more work and no progress in his plans.
Our best bet is for President Trump to move onto his next senseless scheme or to have a Grinch moment and allow his heart to grow three sizes.
About the Writer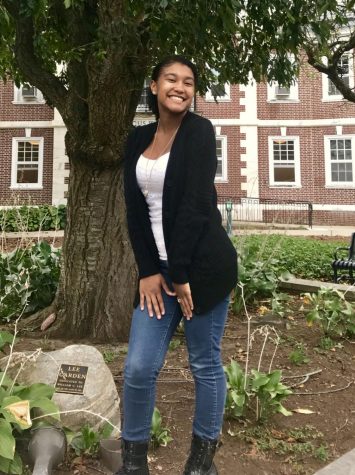 Isabella Chan, Editor-In-Chief
Isabella Chan can be reached at chan2017@my.ccsu.edu.