App Review: Episode'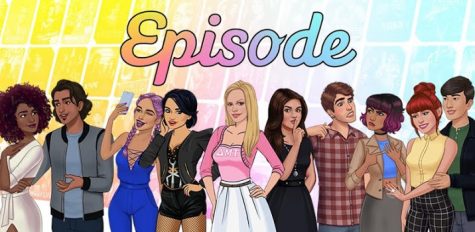 What is "Episode" you may ask?
"Episode" is a mobile storytelling network and platform. The application features interactive Hollywood stories built from the ground up for mobile devices. In "Episode," your choices decide the path you take of your story.
There has been four billion episodes viewed on "Episode" so far, which adds up to over 76,000 years of combined viewing time. They have opened up the storytelling platform and have the world's largest community of interactive stories and storytellers with over 8.3 million registered creators and 73,000 stories.
You can download "Episode" on iOS or Andriod today. Here are 10 top featured stories you should definitely read:
1) Rivals by Alex Light
This story is about a girl named Becca whose life takes a thrilling turn when she pretends to date Brett Wells, the most popular boy in school.
Becca Hart is determined to coast her way through senior year of Eastwood High School. Counting the days until graduation had become her crutch. Her plans come to a screeching halt when one afternoon she ends up sharing a spontaneous kiss with Brett Wells who's known for being the captain of the football team and an all-around a good guy.
Their love spreads like fire and their fake relationship begins. But the two quickly learn that just because it started off fake doesn't mean it won't become very real.
2) Maid for You by Alex Light
To save her dying mother, Madison becomes a maid for the James family. Their son, Lincoln soon turns her life into a mess even she can't clean up.
3) Tangled Love by Noella Mei
For Bella, moving in with her crush from four years ago seems like a dream come true. That is if he ever knew she existed.
4) Complicated by Sai Keyhart
Ainsley Hawkins, an unnoticed girl with a crush on Kendall. What happens when she gets infamous by KC the "gossip girl" of her school? When she finally gets noticed by Kendall, will he say 'I love you' to her?
5) Bad Apple by Unchartedraider
You are the It Girl of Crawford High, ruling the school with your wicked ways. When you lose your memory when you fell down the stairs. Will you choose the path of being good or just be the same old bad apple you were?
If you are interested in creating or reading a story, join the largest community of interactive storytelling in the world. Sign up today to create your story and share it with millions of readers on the Episode app.