Blue Lips And Frozen Fingers For Immigrants
Hang on for a minute...we're trying to find some more stories you might like.
They stood in the cold for so long that student Roshanay Tahir lost her voice. However, for Tahir, her raspy throat, "throbbing" skin and pained feet were all worth it.
"It was tough, but what immigrants go through and face is so much harder," Tahir said after-the-fact, barely able to speak.
Signs held high and mouths sealed with duct tape, Central Connecticut's C.H.A.N.G.E.—short for Carrying Humanity As New Generations Emerge—staged its second "National Day of Action" protest last Thursday at the Student Center Circle. The display was meant to raise awareness about immigration's reoccurring issues, especially for the undocumented.
Tahir, the CCSU club's president and a board member of its umbrella student-run non-profit organization, knows those issues too well. As Malik Naveed bin Rehman's and Zahida Altaf's niece, she experienced having her Pakistani-born family members, who were facing deportation, confined in sanctuary in an Old Lyme church for seven months.
"[My family's situation] and others' is the reason I continue to be involved in immigration. I've seen the hardships they have undergone in the past and it wasn't until C.H.A.N.G.E. that I found a platform to be vocal about their story," she stated.
Tahir stood in a t-shirt and without shoes for about three and a half hours until the cold got to her. She counted at least 17 others joining, with some who "saw us standing and grabbed a poster, put tape over their mouth and stood with us," she said.
Andrea Sanchez, member of C.H.A.N.G.E. and also a board member of the non-profit, stood next to Tahir. The temperature wasn't bothersome to her because of the purpose it served.
"Part of the point was to be cold," Sanchez explained. "It's good to put yourself in the shoes of the 11 million undocumented immigrants in this country that go through fear and discomfort every day. This is standing in solidarity with them."
James Angelopolous, a Student Government Association senator, sat slouched beside the protestors, hands in his hoodie's pockets and shivering, lips blue. He'd stood with them earlier, solely in his underwear, before the weather became too much to handle. Though he was still cold while fully dressed, he didn't want to leave until the end.
"I couldn't take it anymore. I'm f****** freezing. But I still wanna be out here to show support," Angelopolous said. The others still standing despite the temperature dropping, he added, was "inspiring" to him. "They're amazing. They're kicking a**."
Passerbyers stopped to read the participants' signs and to take photos. One such person was Associate Professor of Psychological Science Jason Sikorski, who was very happy to see students involved in activism.
"There's a lot of things in our world and on this campus where I find myself wondering, 'Where are the students? Why aren't they louder?' Sometimes I wish that the students would get loud and get proud and be more visible," Sikorski said.
CCSU C.H.A.N.G.E.'s National Day of Action protest began last year, organized for student Mariano Cardoso's father, who was set to be deported from New Britain back to Mexico. Cardoso participated in this and last year's protests, formerly C.H.A.N.G.E. treasurer.
"I was only out here for an hour," Cardoso said. "I can feel my hands, but I'm not sure if Roshanay can."
Eric Ramos also was part of both, his own undocumented parents having faced deportation. He hopped up alongside Tahir and Cardoso after taking photographs of them. This year's protest, he said, went smoother.
"It was more dramatic last year. It felt like it was us versus them and that's not what was intended. But this year was received better," he stated.
Tahir hopes to make the protest a tradition as C.H.A.N.G.E.-CCSU and the non-profit continue to grow. But for now, she's pleased with the way the event went under her presidency.
"A lot of people stopped and complimented our work and you could feel it in their voice that what we did affected them," she said. "Our purpose was to raise awareness on immigration and I think our point was made clear."
About the Contributor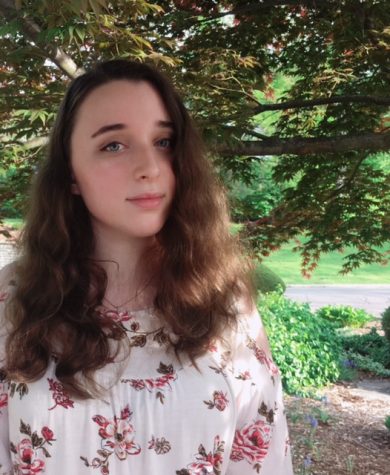 Kristina Vakhman, News Editor
Kristina Vakhman can be reached at news@centralrecorder.com.