The Open Syllabi Debate
Hang on for a minute...we're trying to find some more stories you might like.
Course syllabi are traditionally given out the first day classes meet, but that's unfair to students, chair of the Central Connecticut Student Government Association's Academic Affairs (AA) Committee Johanna Zukowski said.
"I think it's a bigger deal than what professors might think at first," Zukowski stated. "Students should have the open syllabus. It makes the professor more transparent and gives a better understanding to students and professors that they want to be in that class."
The open syllabi model works by making syllabi available to students prior to them registering for the course. This would allow students to see a course's outline, its grade distribution and its required textbooks ahead of making the decision to enroll in it. If CCSU implements such a system, Zukowski believes it will benefit students "immensely."
"Most students would rather have their schedule set in stone," Zukowski said, adding that she's heard from students who dropped a course after reading its syllabus and deciding that "it was too much" for them. "If I can avoid at all costs having to drop a course and scramble to find a different one, I would. An open syllabus would help with that."
Southern Connecticut State University has course syllabi for certain subjects, like English and math, that either entirely outline a course's timeline or give a brief overview and include details like the workload and number of examinations. The University of Florida has an entire extensive database dedicated to course syllabi.
Zukowski wants to bring that to CCSU. But it has been an uphill battle even before she came to the SGA. Zukowski is not the first AA chair to tackle establishing open syllabi here; four other chairs have attempted to do so, only to be met with a lack of support from faculty who foresaw that their course enrollment would be affected negatively. The initiative bounced from chair to chair, falling apart under each.
"I personally found that the driving force for my failure was that the faculty did not like nor want to give power to students," former AA Chair Stephen Dew recalled. "Because in my opinion, it takes power away from the department chairs and professors, as it brings a layer of openness and accountability to what they are teaching and what information they allow to be available for public use."
Zukowski is prepared to come across the same obstacles, knowing well that even when the SGA presented compromises to the Faculty Senate before, like uploading a shortened version of a syllabus, not enough people got behind it and it "ultimately got shut down."
"I am under the impression that I will run into the same problems the past four years have run into," she stated.
Yet, Zukowski is hopeful that this time will be different. Her AA is much more involved with CCSU Faculty Senate than other chairs' committees were and thus maintains a better relationship. She feels that will pave the way for different avenues for her to approach the issue. Additionally, Zukowski is encouraged to try to work with the Faculty Senate's new president, Dr. Mark Jackson, though he said he cannot even picture how the system would work.
"I often change my syllabus. I am constantly working to enhance my course by looking at student evaluations. So from the point of view of a student who's trying to get a feel for my course, my course is different every time I teach it," Jackson said.
He also thought the idea was redundant, as some of the information that would be in the open syllabus system, like the course outline, is already available online. Any additional questions, he said, would better be addressed by talking to the professor directly before enrollment.
"It just doesn't dawn on some students that this information already is online. That gives me pause in thinking that creating an online database of syllabi would not suffer the same fate," Jackson stated. "I think we should utilize the resources that we already have."
However, Jackson stressed that he would not allow his personal opinion to interfere with the debate if it were brought to the floor of the Faculty Senate, as he has no opinion as the president.
Regardless, Zukowski plans to pursue open syllabi next semester, as she believes it's necessity to students. She cited the example of a student who can only access the Internet at school, saying that maybe that student would prefer to have a course that is not heavily based around online activities.
"A lot of students have a busy schedule and it can be difficult to balance. If students had the ability to find a class that's run better then a different one, it would help them," she said.
About the Writer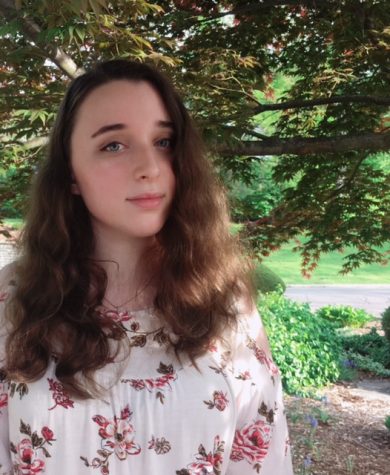 Kristina Vakhman, News Editor
Kristina Vakhman can be reached at news@centralrecorder.com.