News In Brief
Competition Between Gubernatorial Candidates Intensify: 
With elections less than a week away, the competition between Democratic gubernatorial candidate Ned Lamont and Republican Bob Stefanowski is intensifying.
Both candidates have been pitted against each other with an increasing number of political ads linking Lamont to current Governor Dannel Malloy and Stefanowski to President Donald Trump. According to The Hartford Courant, polls between Lamont and Stefanowski are in a "dead heat."
In the background, independent candidate Oz Griebel has urged Connecticut voters to remember that the election is "not about Dan Malloy" or Trump.
Registered voters will have the opportunity to cast their ballots on Tuesday, Nov. 6.
Multiple People Dead After Synagogue Shooting:
Eleven people are dead and six others are injured after a gunman opened fire at a Pittsburgh, Pennsylvania synagogue Saturday morning. Three of the 11 people dead were police officers who rushed to the scene. Two other people in the hospital are in critical condition, according to BBC.
The gunman, identified as 46-year-old Robert Bowers, was taken into custody by police. According to CNN, he was not known to law enforcement and had a license to carry firearms. As of last weekend, he was in the hospital receiving treatment for his injuries.
The incident unfolded during a baby naming ceremony during the Sabbath, BBC News reported. Bowers is believed to have entered the building with an assault rifle and two pistols. He barricaded himself in a room when police arrived.
Federal investigators, BBC said, are treating the shooting as a hate crime.
According to The New York Times, federal prosecutors charged Bowers with 29 criminal counts, including hate crimes and 11 counts of murder.
Far-Right Candidate Declared New President Of Brazil: 
Brazil elected far-right candidate Jair Bolsonaro as the country's new president over the weekend.
Said to be one of the most polarizing and violent elections in the country's history, CNN reported that, after 94 percent of the vote was counted, Bolsonaro declared victory over leftwinger Fernando Haddad.
According to CNN, Bolsonaro has been compared to Trump regarding racist, homophobic and misogynistic comments.
In the past, protesters have taken to the streets to call out Bolsonaro for his remarks. Outrage sparked across the country after he told a congresswoman that she "did not deserve to be raped because she was very ugly," Brazil's TV Globo said.
Bolsonaro is believed to have received 55 percent of the vote.
About the Writer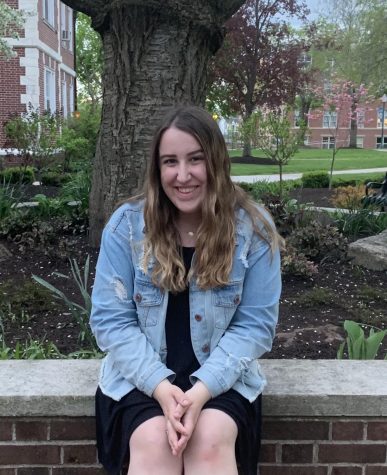 Sarah Willson, Reporter
Sarah Willson can be reached at s.willson@my.ccsu.edu