Help Foster Children, Donate A Suitcase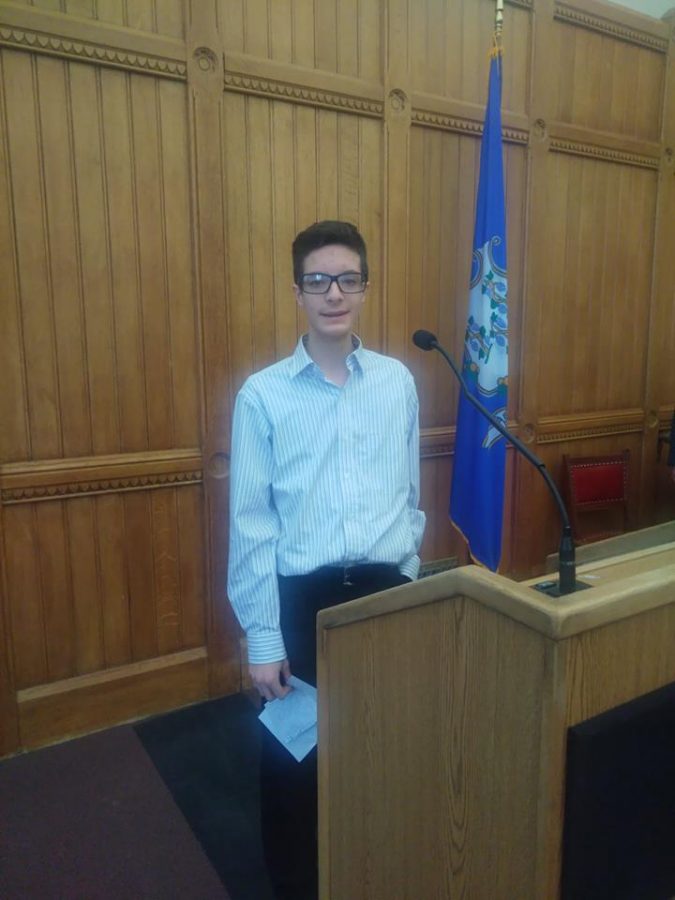 Dylan Maldonado entered foster care with nothing when he was nine months old. Now 15, he wants to make sure every child has enough to fill a suitcase—and has a suitcase in the first place.
"I have seen so many [foster] children arrive at our house and they just come with garbage bags," Dylan said. "I can make a change."
With adoptive mother Doris Maldonado's help, Dylan has started a suitcase drive; they've had over 200 pieces of luggage donated so far, including some from Central Connecticut. The pair delivers them across the state to foster children in need.
"We have pictures of me stacking the luggage up into my SUV and having to go back-and-forth to load them up," Maldonado stated. The need for the suitcases, and for support, she added, is great for Connecticut's close to 5,000 children in foster care. "There's an urgency for homes that'll nurture these children."
Maldonado has personally seen this need with the nine placements she has had since opening her house up to foster children again a year ago; she is currently looking after two little girls. Additionally, Maldonado witnessed Dylan and his twin brother experience it when she first took them in before adopting them four and a half years later.
"Dylan and his twin arrived [at nine months old] with three-month-old onesies that didn't fit them. They had nothing," Maldonado said.
The interest in the drive has been "amazing," Maldonado stated. Various towns throughout Connecticut have participated, she explained, and state senators and representatives have shown an eagerness to promote it. Dylan was even invited to the Capitol earlier this year to advance the drive.
With a new governmental administration on the brink of assuming power, Dylan and Maldonado hope more awareness is brought to the issue under the new impending Department of Children and Families leadership.
Until then, Dylan is continuing the suitcase drive with Maldonado. He is also heavily engaged with community work such as, volunteering at his church's soup kitchen, a homeless shelter and at Newington's Town Hall during the holidays, among other things, including being co-chair of Kids As Self Advocates, which represents youths living with disabilities and chronic health conditions by speaking with policymakers.
Dylan does this all while balancing high school and culinary classes—his dream is to become a chef. But Dylan has no problems with the juggling act.
"I have a plan. As soon as I come home, I do my homework. At 5 o'clock, I say, 'No more school. It's my self-time,'" Dylan said. "And I try to do [my community engagement] on the weekend."
Maldonado is evidently incredibly proud, saying that Dylan's ability to be as involved as he is, particularly with his disabilities, is "definitely impressive."
"[Community engagement has] always been my endeavor and I wanted to pass that on to the boys," she went on. "It's definitely needed, especially with the youth nowadays and the selfie age. My sons are definitely not that typical child. They go out in the community and are always helping and are eager to help. Community service is a Maldonado must-have."
At CCSU, Dylan's suitcase drive is more than welcome. University Assistant and alumni Christoper Marinelli, who leads the Central Academic Readiness Engagement (CARE) program, a mentoring system for foster care, adopted and child welfare students, is excited about the initiative. Adopted from the system at 14, Marinelli knows firsthand what it's like to have virtually nothing.
"When I entered foster care, I was given a little plastic bag that I kept my stuff in. To add a little more humanity to that transition, we provide a suitcase," Marinelli said.
As of this article's writing, Marinelli had about 15 suitcases in his basement at home waiting for Dylan and Maldonado and had one stored atop a cabinet in his office in Carroll Hall.
"[I want to raise] as many as we can realistically. There's such a need for it that until Doris and Dylan tell me they have too many, which I haven't heard yet, I'll keep collecting them," Marinelli stated.
The drive is continuing throughout the semester. Lightly-used or new suitcases can be dropped off at the CARE office in Carroll Hall, Room 013.