Female Student Wins Construction Scholarship
Hang on for a minute...we're trying to find some more stories you might like.
For Central Connecticut junior Emily Trezza, it's important that women know that there's nothing out-of-the-ordinary about being a female in construction management.
"When I first came into Central, my first day of classes, there was probably only one other girl with me in a class of 25 students overall. So at first, I was like, 'Maybe this isn't the field for me,' " Trezza said in an interview. "But then after a while, you just get over it."
Trezza is determined to pursue her construction management degree and minor in business and finance despite the stereotypes, investing herself in on and off-campus activities. She serves as vice-president for CCSU's Construction Management Club where she aids in bringing speakers from the industry to talk with students about career opportunities and helps organize the club's annual trip to the Associated General Contractors of America convention.
She also makes sure to take advantage of career fairs, finding advantageous leads in the many offers, and leaps on any scholarship her advisor sends her, ready to put in the time and effort to rake in cash.
Additionally, Trezza just completed an internship at General Dynamics Electric Boat working as a program representative, with duties including prototype development for the boat, leading meetings, handling issues brought to her and assisting the head of the project.
And all of that hard work has paid off. Earlier this month, Trezza was awarded a check for $2,500 as the 2018 Diversity Construction Group scholarship recipient. According to a press release, the award is given annually to a woman or minority student interested in pursuing a career in construction-related industries.
"I found out about applying for it from a neighbor who works with the zoning committee with them. It was really exciting [to get it]," Trezza recalled, adding that she plans on using the money for tuition and textbooks. "It was definitely good to receive any scholarship to help fund my education."
Even with the scholarship, Trezza won't rest easy. This upcoming summer, she's working on getting an internship at a construction company in either estimating or safety, both areas of interest she'd like to go in after graduation, though estimating seems more exciting to her.
"It's just cool to estimate the entire project and come up with this big final number to bid out the project," Trezza stated.
But most of all, Trezza will continue to remain unbothered about being in a male-dominated field where only 9 percent of the labor force is composed of women, according to the Bureau of Labor Statistics. Having always wanted to be in hands-on engineering management, in charge of creating and building a project not from behind a desk, Trezza won't let her gender stop her.
"I think it's important for women to be in this field. Not only are they underrepresented, but it's just women have a lot to offer in management and it would be good to have more women in the field in general," Trezza said.
About the Writer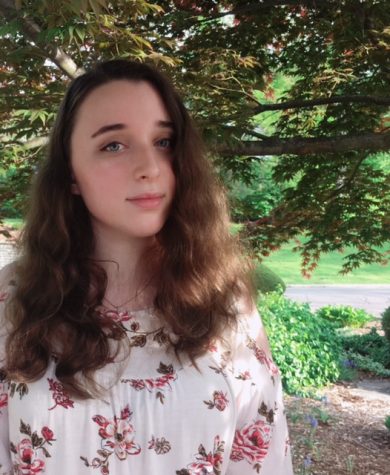 Kristina Vakhman, News Editor
Kristina Vakhman can be reached at news@centralrecorder.com.