NEDA Walk Brings Hope To Central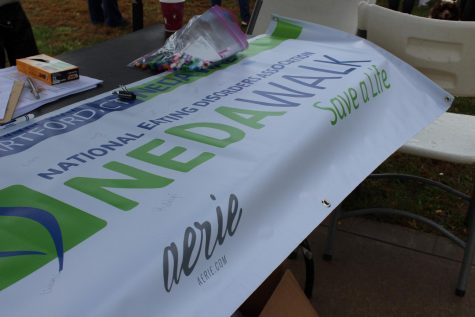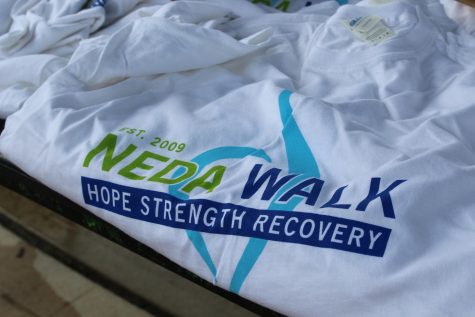 NEDA hosted one of its 95 walks at CCSU on Saturday.
With 30 million Americans battling an eating disorder in their lifetime, the National Eating Disorder Association (NEDA) works hard at making sure those struggling are not alone. As a result, nearly 100 walks supporting survivors are held across the country, with one of them being at Central Connecticut.
"Finding help was difficult for me, but I had to because I was in a position where I couldn't do it alone," Stephanie Lionetti, a survivor from Stanford University said to a crowd of around 100 people in the Student Center Circle. "My eating disorder consumed every thought, every decision, every action I made for so long."
The walk, which partnered with the retail and body-positivity store Aerie, had two goals in mind: raise money for prevention and support programs as well as create a unified force to show that eating disorders are no match for its victims.
For NEDA'S National Walks Associate Bri Mullins, those goals hit close to home.
"I actually went to my first NEDA walk in 2012 [when] I was in the depths of my eating disorder and it really changed my life," Mullins said.  "[Although] it didn't propel me into recovery, I realized I loved [the] walks and, after volunteering for several years, I was hired by NEDA. It's just my passion."
That passion stems all the way across the country for Mullins, as she is one of the non-profit members that have the ability to attend some of the 95 walks across the United States.
Still, Mullins said her number one reason for attending is to spread hope and awareness to those around her.
"I'm hoping that we bring everyone together and celebrate recovery," she stated. "I just [want to] give everyone who comes today the community they need for their own recovery or for the support they're providing someone else with."
Despite the rain and fallen temperatures, those from across Connecticut, including a group of Delta Phi Epsilon Sorority Sisters from Southern Connecticut, also came to show their support.
"I want lots of positive vibes and good thoughts not only for myself but for other people going through eating disorders as well," sorority sister and SCSU student Gianna Hutchins said. "The sisters that came with me are also ones that have gone through eating disorders and we're just here in support of others because this is such a big deal to us."
Hutchins also emphasized that her sorority donates money for eating disorder awareness, part of the reason she said she and her sisters came to campus.
More than anything, those who attended, including Lionetti, wanted to share that the journey to recovery, no matter how long it may seem, is always possible.
"There are people who love and believe in our recovery even if we don't. I still work hard at recovery today and have a life that is worth fighting [for] and so do you," Lionetti stated. "I promise that recovery is possible for anyone who wants it. No matter the feelings you're experiencing, you are never alone."
Anyone struggling with an eating disorder is encouraged to call the NEDA helpline at (800) 931-2237.
About the Writer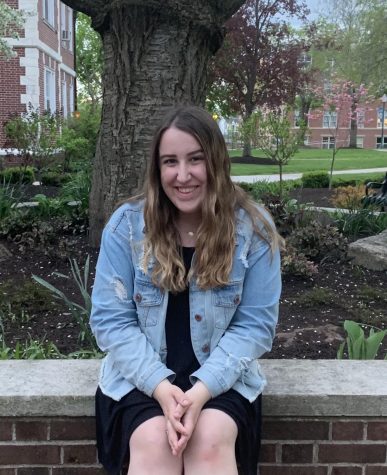 Sarah Willson, Reporter