News In Brief
Peak Breeding Season Causes Roadway Concerns:
The Connecticut Department of Energy and Environmental Protection (DEEP) is urging state drivers to take extra caution when on the roadways due to the "peak breeding season" for deer and moose, which takes place from late October until late December.
According to DEEP and AAA, the animals are most likely to be on the roads in the early morning and evening hours.
Last year, over 4,000 deer were reported killed as a result of vehicle collisions, though DEEP said most of the accidents go unreported.
In the event of a collision, call the police and report the incident to DEEP at 860-424-3333.
Violence Erupts As Midterm Elections Near:
Incidents of violence across cities in America have broken out as a result of the fast-approaching midterm elections.
In Seattle, Washington and New York, extremists from both sides of the political spectrum took to the streets late last week to voice their opinions on an election that has control of Congress hanging in the balance.
The incidents taking place have been a result of the far-right group "Proud Boys" and far-left group "Antifa," which is short for "anti-fascist," NBC reported.
The violence, some politicians say, comes as a result of a "trickle-down effect" from some candidates' harsh rhetoric.
Pennsylvania Republican gubernatorial candidate Scott Wagner is partially to blame for that, New York Governor Andrew Cuomo said. Wagner, who was speaking against his Democratic opponent Tom Wolf, threatened to "stomp on [Wolf's] face with golf spikes."
Wagner later took down the nearly three-minute-long video and said his reference to hurting Wolf was a "metaphor."
Though the violence has calmed down, some fear that it could continue to escalate, as midterms are still three weeks away.
Britain, U.S. Could Boycott Saudi Conference After Journalist's Disappearance: 
The United States and Britain are "considering boycotting" a major international investment conference in Riyadh, Saudi Arabia over the vanishing and possible death of Saudi journalist Jamal Khashoggi, BBC News reported.
Khashoggi, who is said to be a critic of his country's government, has been missing for over two weeks now. President Donald Trump has said that he would "punish" Saudi Arabia in response to his disappearance.
Some sponsors and media groups have already made the decision to abandon the conference.
Authorities in Turkey claim that Khashoggi was murdered by "Saudi agents" when visiting the country's consulate in Istanbul. Turkey also claimed they have audio and video evidence of the journalist's murder. Saudi has denied the allegations, calling them "lies."
As of Monday, no other information regarding Khashoggi's disappearance or the conference was available.
About the Writer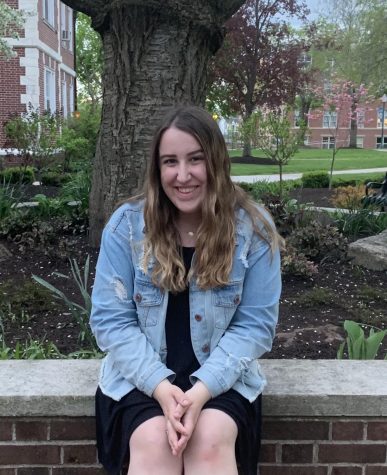 Sarah Willson, Reporter
Sarah Willson can be reached at s.willson@my.ccsu.edu