Pro-Kavanaugh Student: Impeach SGA Treasurer, 'I'm Scared On This Campus'
Hang on for a minute...we're trying to find some more stories you might like.
Ally Clark, who led a demonstration in support of Supreme Court Justice Brett Kavanaugh during Monday's anti-Kavanaugh protest, called on Central Connecticut's Student Government Association to impeach Treasurer Kristina DeVivo for her "shocking" social media posts about her.
"[DeVivo] humiliated and scared me," Clark told the SGA. "When I say I'm legitimately scared to be on this campus, I'm not exaggerating."
Clark displayed screenshots from a video on DeVivo's Snapchat account. DeVivo captioned the video with "THESE ARE THE FACES THAT SUPPORT RAPISTS ON THE CCSU CAMPUS." Clark, wearing her "Trump/Pence 2020" shirt and holding her "I Believe Kavanaugh #HimToo" poster, is clearly visible, as are the other students who later joined her counterprotest.
"I was absolutely shocked," Clark said. "[DeVivo] blindly assumed that because I support our country's 'innocent until proven guilty laws' in favor of someone she assumes to be a rapist, I must support all rapists. She doesn't know any of my life experiences—that I have been taken advantage of before, that I helped my friend report the man who assaulted her."
Clark also showed screenshots of threats and verbal abuse she received from current and former CCSU students on social media, alleging DeVivo's captioned video had sparked them. Additionally, Clark claimed SGA Senator Chris Theriault's tweet, which read "THIS AIN'T IT CHIEF" with a photo of Clark and other Kavanaugh supporters, and pinned to the top of his profile, had resulted in more threatening responses. Before being deleted by Theriault, the tweet had 103 retweets and 216 likes.
"Though [Theriault's tweet was] less offensive, it showed more than one member of SGA is okay with putting faces of people on the internet [they have] no connection to in an effort to discredit and slander them," Clark said.
"[Their followers] now know my face. I am now a target," she added.
One student replied to Theriault's tweet with: "This f***ing shark tooth, no neck, broke chin a** b**ch just don't give it a break. Literally f*** her." Another, an alumna Clark said she'd reported to police, wrote: "B**ch is lucky I don't go there anymore." A series of tweets from one user, who Clark said would be reported to police as soon as she got the chance, read: "Ugly a** racist a** b**ch you're pathetic wassup," followed by "I'm threatening you too" and "So wassup then."
Clark acknowledged that she had chosen to be in a public space and thus susceptible to backlash, but said DeVivo and Theriault had gone too far as representatives of the student body. DeVivo particularly, Clark continued, was a "hypocrite" for criticizing Kavanaugh's behavior during his confirmation hearing and said that DeVivo should be held accountable as an elected official. Clark then announced she'd be pursuing DeVivo's impeachment through a petition.
The SGA Constitution states that impeachable offenses include "violations of the Student Code of Conduct" and "violations of the Student Government Association Constitution and/or Bylaws," which Clark claimed DeVivo had done. Clark's petition, per the SGA Constitution, will need to be "signed by at least a majority of the members of the Senate and four hundred [students]," as well as be submitted into the SGA's meeting minutes.
Clark's petition currently has three signatures, including one from Senator Justin Boutin, who said he'd signed it because he believed DeVivo's video "constitutes a clear violation of student conduct."
"We, as members of the Senate, should be treating the whole student body, no matter their political beliefs, with respect, dignity and fairness. Therefore, I am of the opinion that Treasurer DeVivo should resign for the sake of our organization's credibility and public image," Boutin commented.
DeVivo apologized to Clark during open floor, saying she'd never meant to cause her harm. She also said that she has not ever and will not ever allow her personal biases to affect her work as the SGA's treasurer and that the Snapchat video was not a representation of her as treasurer.
"I was representing Kristina DeVivo, not Treasurer DeVivo," she explained. "I know Treasurer DeVivo follows me in my life, but I stand by my beliefs. This incident is not a reflection of me as treasurer. We are allowed to have our own opinions and views as senators. I am sorry. I know I went too far, but my actions do not reflect the SGA."
"I am a person outside of my position as treasurer and I have the right to speak and stand for what I believe in. When it comes to me being treasurer, I don't bring my views into [the SGA]. I come as treasurer and that's it," DeVivo continued.
Theriault also apologized, saying that "[his] emotions got the best of [him]" and that it was never his intention "for the picture to blow up" or for Clark to receive threats.
Senator Thomas Mitchell, DeVivo's vice-chair on the SGA's Finance Committee, vouched for the treasurer, telling Clark that, as a conservative himself, he believed DeVivo was sincere and did her job well.
"Ally, I understand your concerns, but I know Kristina as a person and she would never do anything to harm anyone for their political beliefs," Mitchell said. "I am in support of her and I don't believe at all that she should be impeached. She has been the best treasurer I've ever seen."
After the SGA meeting adjourned, Clark, DeVivo and Theriault stepped aside to speak privately, with the three exchanging numbers and DeVivo telling Clark to contact her should any more threats come her way. Scott Hazan, director of Student Activities and Leadership Development, also reiterated that Clark should file a police report whenever she felt threatened on campus.
"I want students to feel comfortable expressing their views, whatever their views are, and I want people to feel safe on this campus," Hazan said.
Despite these conversations, Clark held firm on "[pushing] forward in [her] efforts to impeach [DeVivo]."
"I do not plan on stopping until it is understood that actions have consequences," Clark said in a statement after the SGA meeting.
About the Writer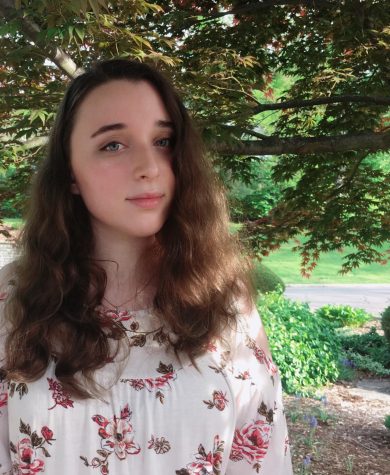 Kristina Vakhman, News Photography Editor
Kristina Vakhman can be reached at news@centralrecorder.com.