News In Brief
The Race For Governor Begins:
After an intense stand-off between five Republican candidates running for Connecticut governor, conservative Bob Stefanowski took home the nomination while former Greenwich First Selectmen Ned Lamont, who is now in a 13-point lead against Stefanowski, won the Democratic vote. Currently, Independent Oz Griebel, a former Republican with a Democratic running mate, is campaigning for governor in hopes to make it on the November ballot.
According to the Secretary of State Office, Griebel has gained 7,161 of the necessary 7,500 signatures to secure his spot, though Lamont and Stefanowski still appear to be the two leading voices in the election. Despite being of the same generation, both Lamont and Stefanowski are said to have polar opposite views regarding the state's future. Lamont, 64, has widely criticized President Donald Trump's policies, while Stefanowski, 56, has been a consistent supporter of them. Voters will decide the state's fate on Tuesday, Nov. 6, along with the next lieutenant governor, treasurer and attorney general.
John McCain Dead At 81:
Former presidential candidate, prisoner of war and Republican Arizona Senator John McCain has died after battling an aggressive form of brain cancer known as Glioblastoma for over a year.
McCain was a naval bomber pilot in the Vietnam War who survived over five years of various torture techniques, including two years of solitary confinement. In 2000 and 2008, he ran and lost campaigns against former Presidents George W. Bush and Barack Obama.
In his later years, McCain became one of Trump's most outspoken critics in his party and voted against his efforts to repeal and replace Obamacare. According to Arizona State Governor Doug Ducey, McCain will lie in the Arizona Capitol on Wednesday, the day he would have turned 82. A service will be held later this week, CNN reported. Both Bush and Obama are said to be delivering his eulogy.
Because McCain's funeral arrangements began a year ago after he was diagnosed, the late senator had said that he did not want Trump to attend his service. This came after Trump's notorious 2015 remarks claiming McCain was only a war hero because he was captured. Trump claimed he did not "like" people who were captured. At this time, it is unknown as to who will take McCain's seat in the Senate.
Pope Called To Step Down:
A former Vatican official claimed that Pope Francis knew of allegations of sexual abuse against a priest in 2013, but did nothing to address it. Now, the Archbishop is calling for the pope to resign.
First reported by CBS News, Carlo Maria Vigano said he made Francis aware of the allegations five years ago in hopes to "combat the grave situation in the church, to protect the church and also stop future abuse." Vigano claimed that after he made Francis aware of the situation, the pope "did not respond."
Major allegations of sexual abuse in the Catholic Church were first reported by the Boston Globe Spotlight Team in 2002 when children accused more than 4,000 priests of sexual abuse over 52 years. This report by CBS came just as the pope ended his historic visit to Ireland, a country that has also been rocked by sexual abuse claims.
About the Writer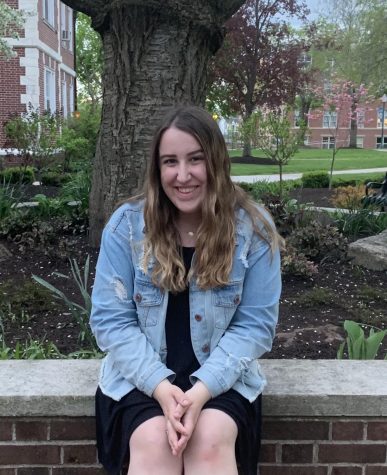 Sarah Willson, Reporter
Sarah Willson can be reached at s.willson@my.ccsu.edu